Dracula, Castles, and City Lights: A Fangtastic 3-Day Adventure in Romania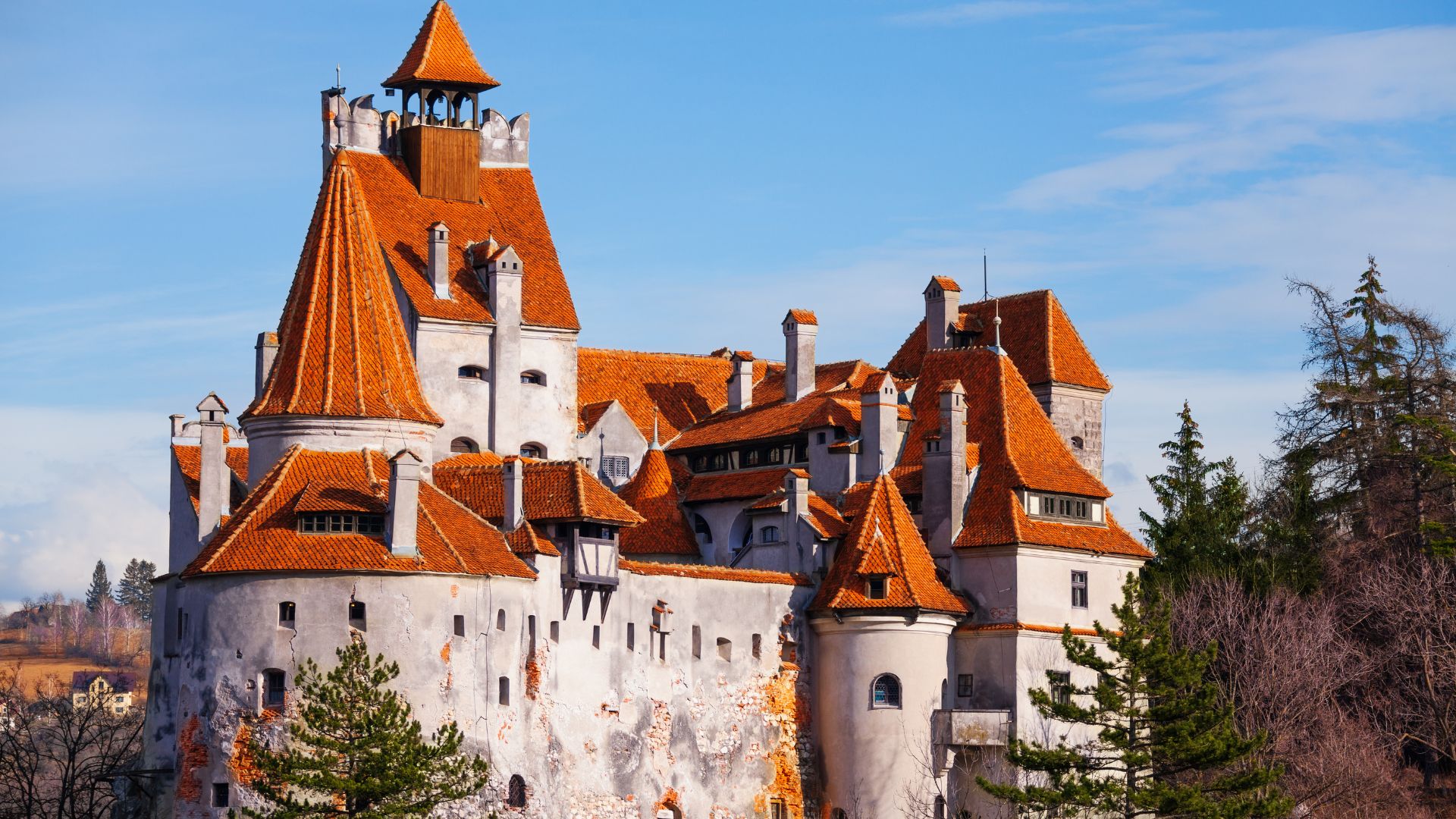 Dracula, Castles, and City Lights: A Fangtastic 3-Day Adventure in Romania
Are you ready for an unforgettable journey through the heart of Romania? Buckle up because we're about to embark on a whirlwind 3-day trip that will take you from the vibrant streets of Bucharest to the mysterious Bran Castle and the charming town of Brasov. Get ready to discover the land of Dracula, stunning castles, and the warm hospitality of Romania! I did my own version of this tour when I was a Peace Corps Volunteer in Bulgaria.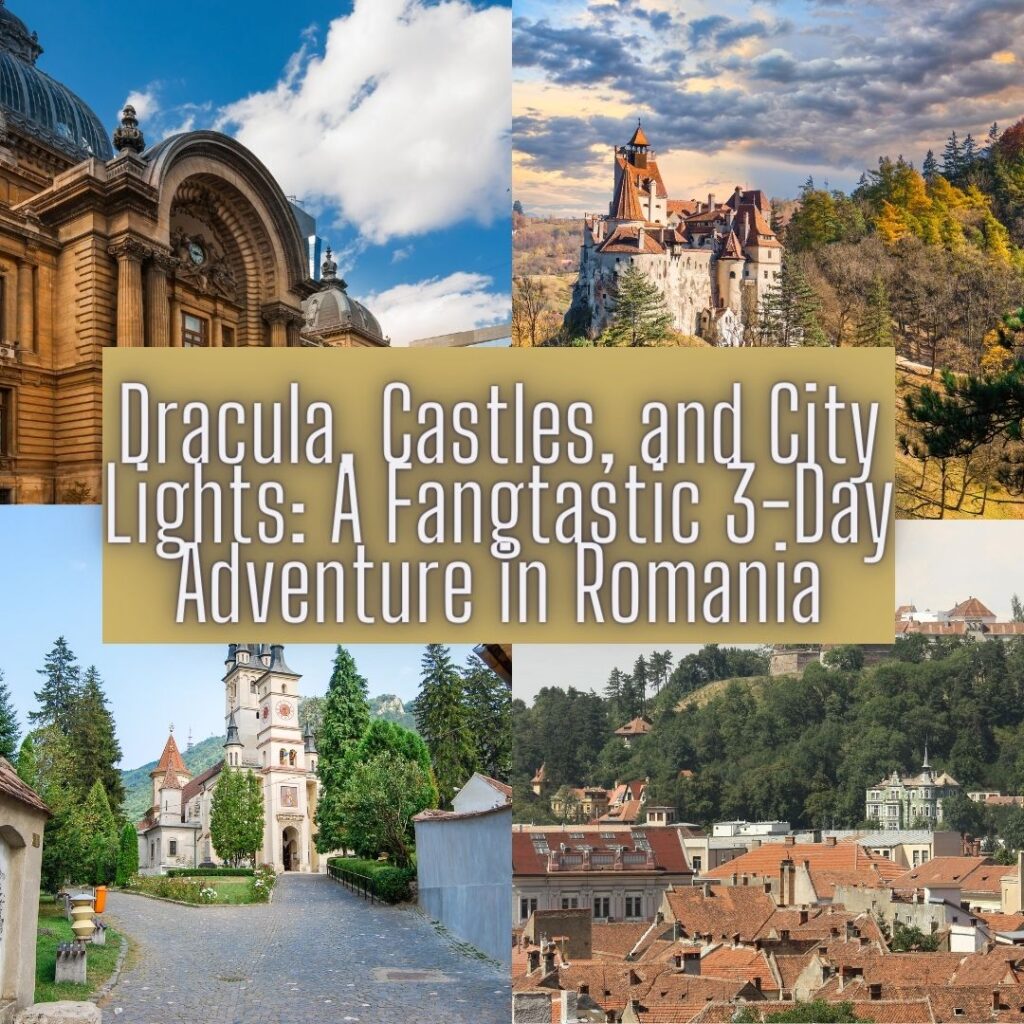 Day 1: Bucharest – Where Old Meets New
Your adventure begins in the bustling capital city of Bucharest. Start your day with a hearty Romanian breakfast at a local café, sipping on strong coffee and savoring mămăligă (a traditional Romanian polenta dish). Then, it's time to explore the city!
Parliament Palace (Palatul Parlamentului): Kick off your trip with a visit to the colossal Parliament Palace, the world's heaviest building. Marvel at its grandeur and learn about its fascinating history. Don't forget to take a guided tour to explore the opulent interior.
Village Museum (Muzeul Satului): Transport yourself to rural Romania at the Village Museum. Wander through traditional houses and churches, discovering the rich cultural heritage of the country.
Old Town (Centrul Vechi): As the sun sets, make your way to Bucharest's Old Town, a labyrinth of cobblestone streets filled with bars, restaurants, and vibrant nightlife. Enjoy a traditional Romanian dinner at one of the many charming restaurants.
Looking to join a tour in Bucharest? If you are interested in communism and history, we highly recommend this tour. Need a hotel in Bucharest? We love La Boheme, great location and free breakfast.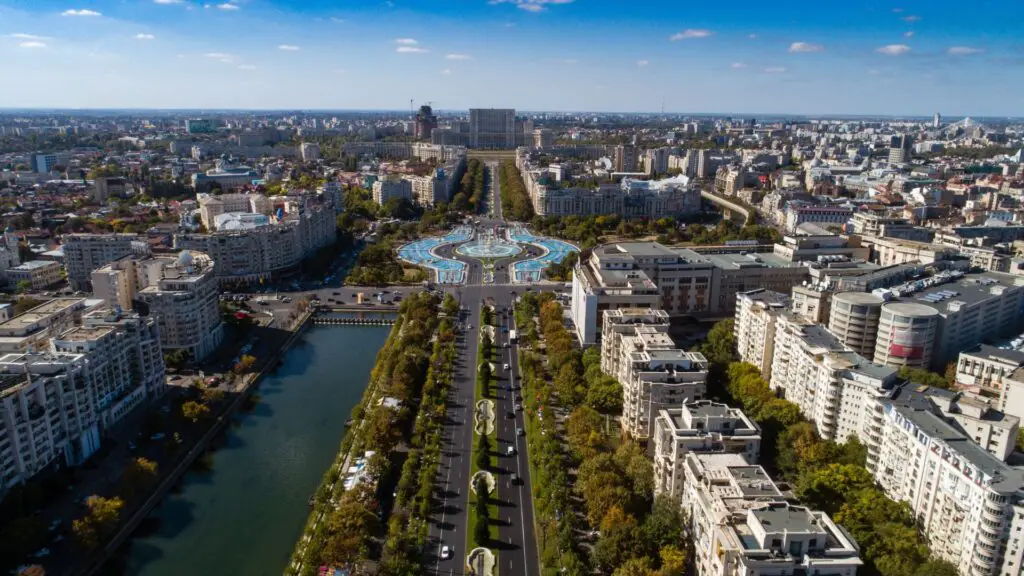 Day 2: Bran Castle – The Dracula Experience
Get ready for a spine-tingling adventure as you leave Bucharest behind and head to Bran Castle, famously associated with Bram Stoker's Dracula.
Bran Castle: Explore the eerie corridors and secret passages of Bran Castle, often referred to as Dracula's Castle. The castle's history and its connection to Vlad the Impaler, the real-life inspiration for Dracula, will send shivers down your spine.
Rasnov Citadel: After your Dracula-themed adventure, visit Rasnov Citadel, a medieval fortress perched on a hill. The panoramic views of the Carpathian Mountains are simply breathtaking.
Brasov: As the day winds down, make your way to the charming town of Brasov, your home for the night. Stroll through the picturesque Old Town, where colorful buildings and narrow streets will transport you back in time. Enjoy a traditional Romanian dinner at a local restaurant and relax in one of the town's cozy accommodations.
If you prefer a day trip from Bucharest where you can hit Bran and Brasov in the same day. there are tons of options. We recommend this one. We prefer, however, to take our time and enjoy Brasov at night.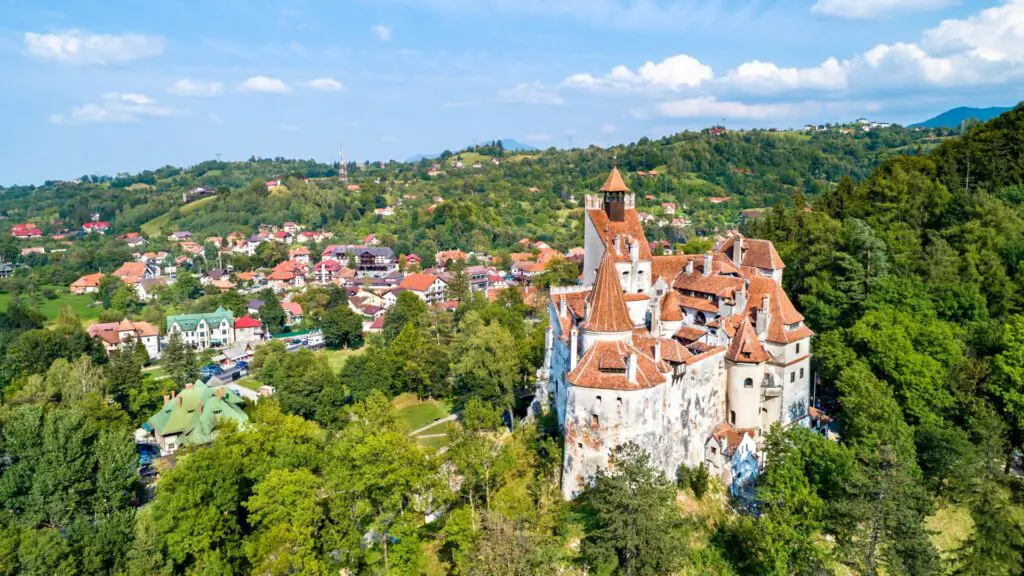 Day 3: Brasov – The Fairytale Ending
Your final day in Romania takes you deeper into the enchanting landscapes of the Carpathian Mountains.
Black Church (Biserica Neagră): Start your day with a visit to the impressive Black Church, a Gothic masterpiece that has stood the test of time. Its name comes from the damage it sustained during a fire in the 17th century.
Tampa Mountain: Hike or take the cable car to the top of Tampa Mountain for panoramic views of Brasov and the surrounding mountains. It's the perfect spot for photos and reflection.
Peleș Castle: On your way back to Bucharest, make a detour to visit the magnificent Peleș Castle, a fairy tale-like royal residence surrounded by lush gardens. Explore its opulent rooms, stunning architecture, and beautiful collections.
As your 3-day adventure in Romania comes to an end, you'll leave with memories of Dracula, castles, and the warm hospitality of this captivating country. Romania's blend of history, culture, and natural beauty will leave you craving for more. This is just a taste of what Romania has to offer!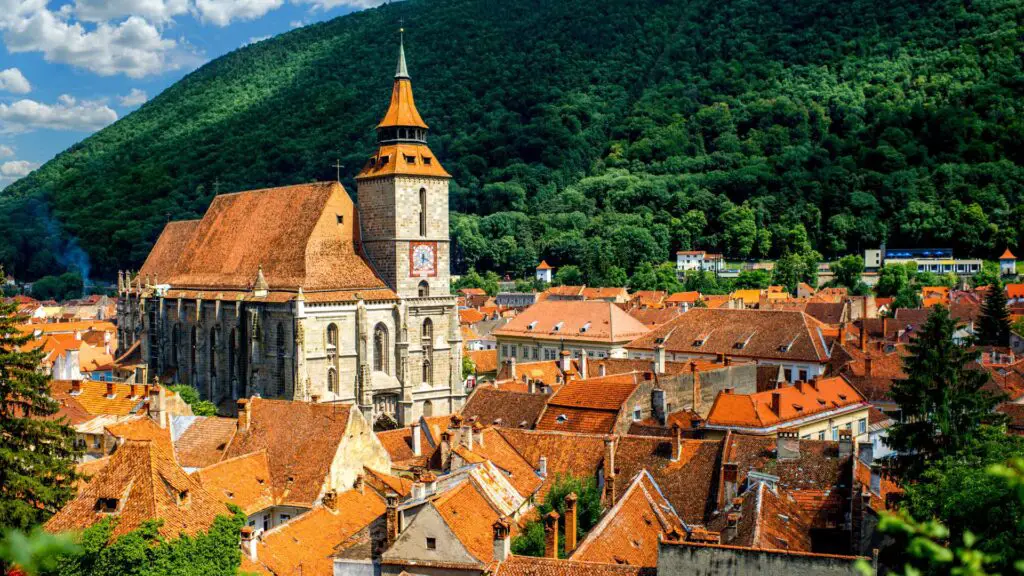 Frequently Asked Questions (FAQ) for Traveling to Bucharest, Bran, and Brasov
When is the best time to visit Bucharest, Bran, and Brasov?
The best time to visit is during the spring (April to June) and early autumn (September to October) when the weather is pleasant, and the tourist crowds are smaller. However, each season offers a unique charm; winter is ideal for skiing in Brasov, and summer brings outdoor festivals and events in Bucharest.
How do I get from Bucharest to Bran Castle?
The most common way to reach Bran Castle from Bucharest is by taking a train or hiring a private driver. Trains run regularly from Bucharest North Railway Station (Gara de Nord) to Brasov, and you can get off at the nearby Brasov train station to reach Bran by bus or taxi.
Is Bran Castle really associated with Dracula?
While Bran Castle is often linked to Bram Stoker's Dracula, it's important to note that the connection is largely fictional. The castle was never a residence of Vlad the Impaler, who inspired the Dracula character. Still, the castle's Gothic appearance and Romanian history make it a fascinating place to visit.
What should I wear when visiting Bran Castle and religious sites in Brasov?
It's advisable to dress modestly when visiting Bran Castle and religious sites in Brasov. This means covering your shoulders and knees. Comfortable walking shoes are also recommended, especially for Bran Castle, as there are uneven surfaces and stairs to navigate.
How can I get from Bran to Brasov?
The distance between Bran and Brasov is relatively short, and you can easily reach Brasov by bus or taxi. Buses run frequently between the two towns, and taxis are readily available. The journey takes approximately 30-40 minutes.
What is the currency used in Romania?
The currency used in Romania is the Romanian Leu (RON). Credit cards are widely accepted in most establishments, but it's a good idea to carry some cash, especially in more rural areas.
Is it safe to drink tap water in Bucharest, Bran, and Brasov?
In Bucharest, Bran, and Brasov, tap water is generally safe to drink. The water quality is high, but if you have any concerns or prefer bottled water, it's widely available and affordable.
Are there any cultural customs or etiquette I should be aware of when visiting Romania?
A8: When visiting Romania, it's polite to greet with a handshake and maintain eye contact during conversations. Tipping is customary in restaurants, and a 10-15% tip is appreciated. In churches and monasteries, dress respectfully and avoid talking loudly or taking photos during religious services.
Can I use public transportation within Bucharest, Bran, and Brasov?
A9: Yes, you can use public transportation in all three cities. Bucharest has an extensive metro and bus system, while both Bran and Brasov have local buses. Taxis and ridesharing services are also readily available.
Do I need a visa to visit Romania?
Romania is part of the European Union (EU), so EU and Schengen Area citizens do not need a visa for short visits (up to 90 days). Citizens of many other countries also enjoy visa-free travel to Romania. However, it's essential to check the visa requirements for your specific nationality before traveling.