Sofia is one of our favorite cities with many hidden gems to explore. Here is our list of 5 things you must do on your next visit.
If traveling to the land of shaking your head from side to side means "yes" instead of "no", and nodding your head up and down means "no" instead of "yes" sounds intriguing, I have good news! Bulgaria is for you! Here is a list to get you started.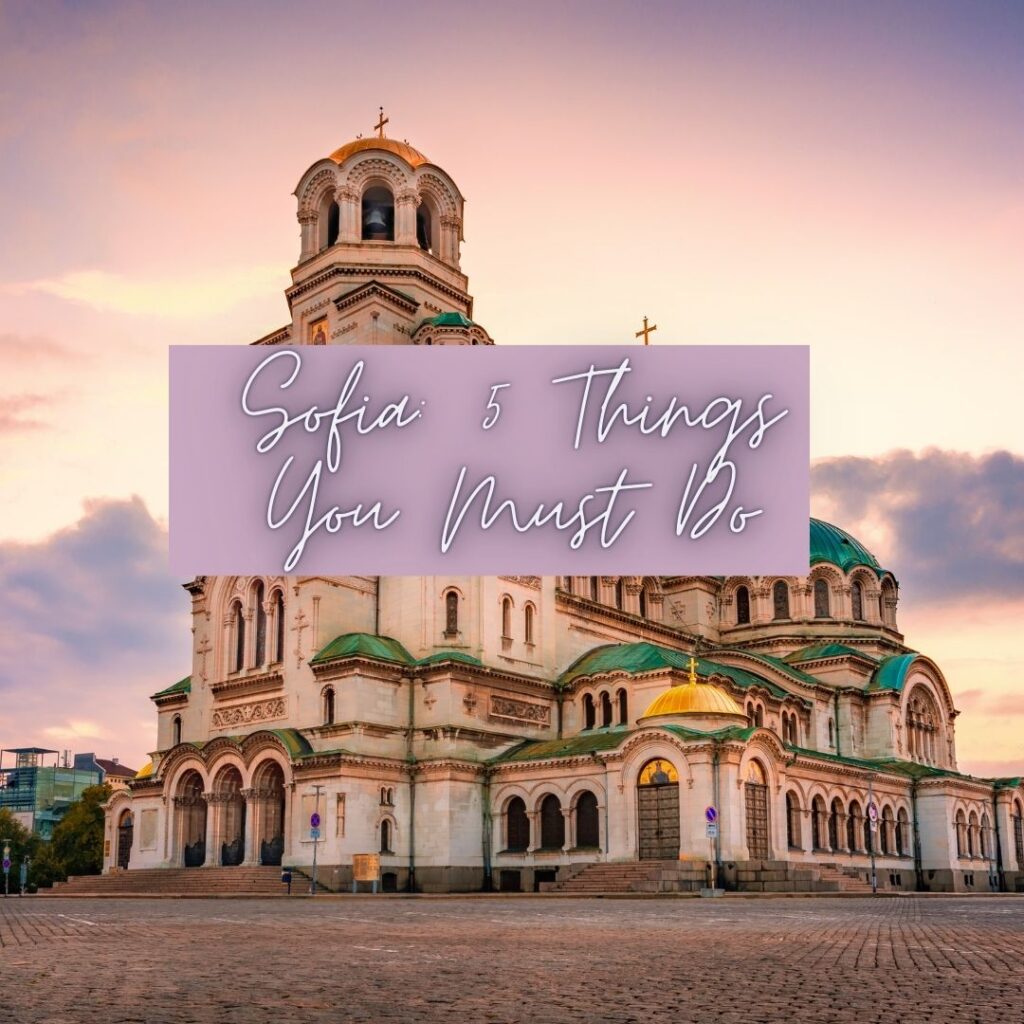 Alexander Nevsky Cathedral: This impressive Orthodox cathedral is an iconic landmark with its golden domes and intricate architecture. The interior is equally stunning, adorned with beautiful frescoes and mosaics. Tip: In the park in front of "Nevsky" (as locals call it) there is a small vintage and souvenir market. Take a look! You may get lucky and find a unique treasure!
Vitosha Boulevard: This bustling pedestrian street is lined with shops, cafes, restaurants, and boutiques. It's the perfect place for shopping, people-watching, and sampling local cuisine and it is a great place to take a break on a hot summer day. Tip: In the winter look for a cafe serving one of my favorites – white hot chocolate!
National Palace of Culture (NDK): A symbol of modern Sofia, NDK hosts a variety of events, including concerts, exhibitions, and festivals. Its impressive design and surrounding park make it a popular gathering spot. Tip: In the summer you there are often "pop-up" performances here including musicians, magic acts among others.
Saint Sofia Statue: The city's namesake, the statue of Saint Sofia, stands in the heart of Sofia. This bronze statue is a symbol of wisdom and is set against the backdrop of the historic Largo complex. Insier Tip: The yellow-bricked road that leads from the monument stretches past many of Sofia's attractions. This road is rumored to be the inspiration for the yellow brick road in The Wizard of Oz.
Boyana Church: A UNESCO World Heritage Site, Boyana Church boasts exquisite medieval frescoes that offer a glimpse into Bulgaria's artistic heritage. The church is located in the outskirts of Sofia, and is well worth the trip. It is a testament to the country's rich history and cultural significance. Tip: Bring cash with you as it is unlikely they will accept credit cards even if there is a sign posted. Bring water as well as there are no concessions here.
Interested in more? Check out our Beautiful Bulgaria Itinerary.