Albania – Did you know Albanians love to shop in Italy? I had no idea until I visited Albania! Tirana is an underrated capital city, with a young, vibrant population.
Austria – I think some of the most beautiful photos I have ever taken came from Austria. From Vienna to Innsbruck, Austria will always be a favorite destination of mine.
Bahamas – living in Florida cruising to the Bahamas is almost too easy to do. I love it
Bosnia & Herzegovina – Sarajevo remains one of my most favorite cities of all time. Walking through the old part of Sarajevo completely transports you to another place and time. BiH has had to wrestle with a very difficult past, but to see its young people taking the reins to create new opportunities is inspiring. For those who know – they know this is one of the best kept secrets out there!
Burkina Faso – The first country I ever visited in Africa. One of my favorite foods here was a baguette with some mystery substance I got at the bus station – to this day I still have no idea what was in it, but I thought it was delicious! (Maybe better that I don't know!)
England – How I love returning to England! From London to the Cotswolds, I love it more every time I visit. One of my favorite things to do is to visit the Food Hall inside of Harrod's – a little pricey – but for me always worth the splurge to try something new and decadent!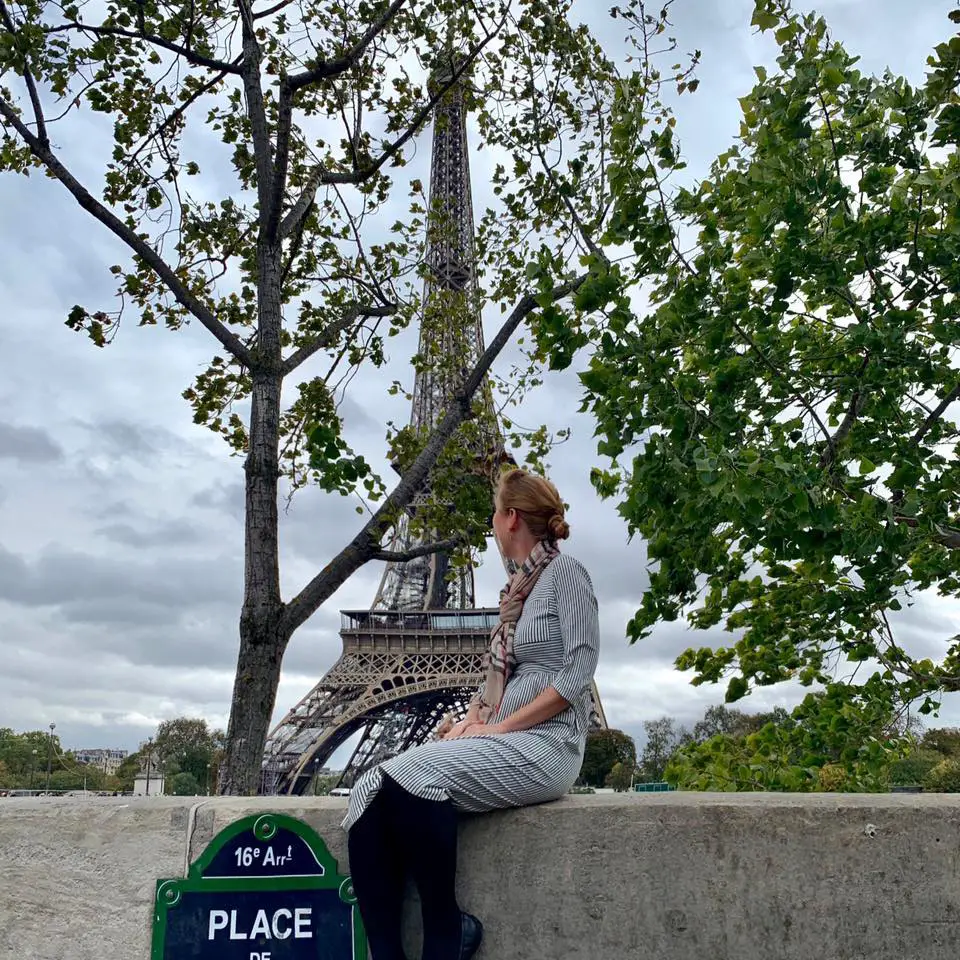 France – I was fortunate enough to win a Fulbright International Education Administrators award to France, where I spent 2 weeks in Bordeaux and Paris learning all about the French higher education system. It was fascinating to learn that French systems are complicated by design – this knowledge has helped me not get as frustrated when I visit! I particularly love the champagne region of France and visiting Moet & Chandon still tops my favorites list. Also, I got engaged at the top of the Eiffel Tower, so that probably tops it all!
Georgia – Georgia hands down has my favorite food of all time. I do not think I tried one thing I didn't like while in Georgia. Khachapuri, or Georgian cheese bread, must be one of my favorites. – oh and the wine! Don't get me started on how good the wine is! Georgia should be on everyone's bucket list – great people, great food, and beautiful country!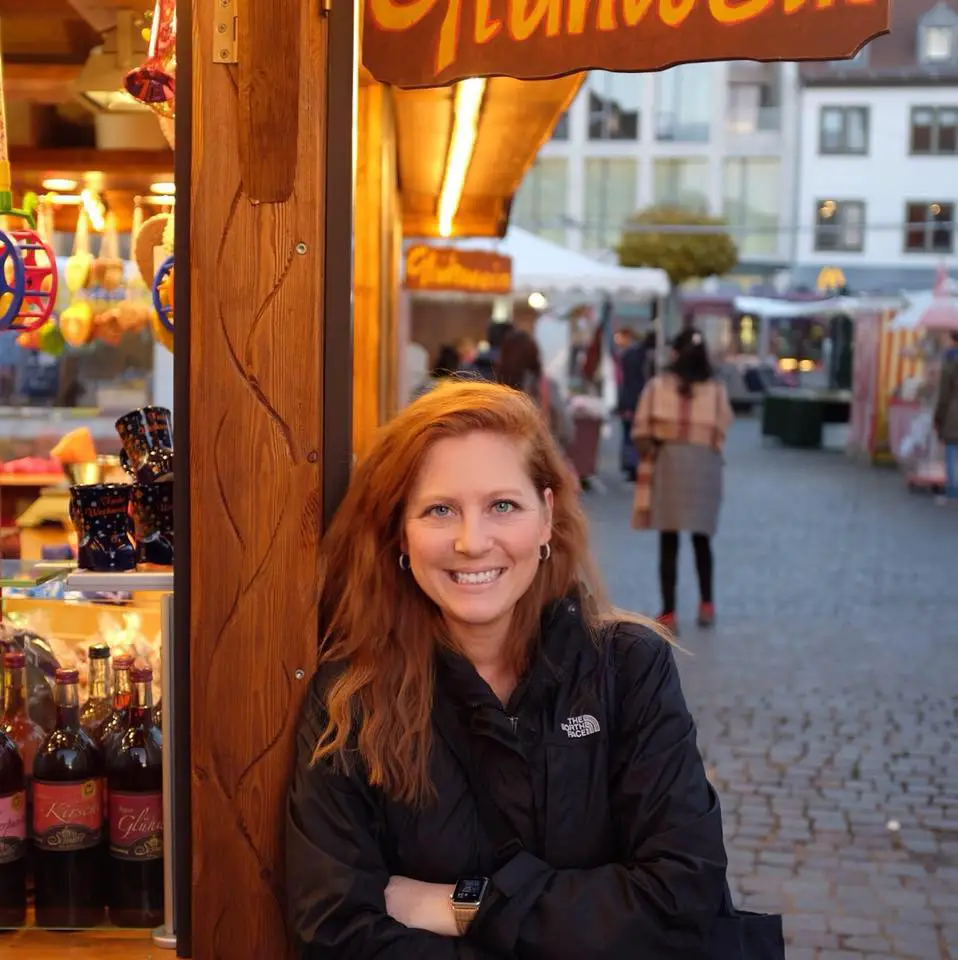 Germany – One of my favorite things to do in Germany is to go to the Christmas markets. It is magical – and my absolute favorite city to visit for Christmas cheer is Rothenburg ob ter Tauber.
Hungary – Once upon a time I had a Hungarian boyfriend (sshh!) so I spent quite a bit of time going back and forth to Hungary. Having grown up eating chicken paprikash and cabbage and noodles, it felt just like being home. I loved spending time in Budapest and out in the smaller towns here.
Italy – Italy, how do I love thee, let me count the ways! Best dessert I have EVER had was in Italy – a sweet, ricotta filled ravioli that I will remember for the rest of my life!
Ireland – What can I say about this wonderful country. When I close my eyes and think of Ireland I see a pub with live musicians, brown bread and so much laughter – and green, green, green everywhere! I can't wait to go back. This is on my short list of countries to take my kiddos.
Japan – I often tell people that being in Japan is like stepping into an alternate universe. It almost seems like being in another world – an amazing, other world! Everything here is so cute and one of my favorite things is all of the vending machines EVERYWHERE!
Kazakhstan – Mysterious Kazakhstan – I haven't met many people who have traveled to Kazakhstan. One of my most embedded memories of being here was walking around Almaty while the snow fell and there wasn't a soul in sight. So many brand-new apartment buildings all around and no people! A lot has changed since then.
Kosovo – So much backed into such a little space. Kosovo will delight you with small cafes and friendly people.
Kyrgyzstan – If you do not know what lagman is, look it up! One of the best noodle dishes I have ever had. I have had the opportunity to travel to Kyrgyzstan many times both for work and leisure. The Tien Shan region is gorgeous.
Mexico – I have not spent as much time as I would like here, but what I have, I have truly enjoyed. This one is on my list for a longer visit.
Moldova – I feel that Moldova is often overlooked – but this country holds its own surprises – one being amazing wine! I will never forget going to the "Mall Dova" – while I was in Chisinau (yep, that's right the Mall of Moldova!)
Morocco – One of my favorite experiences in Morocco was the change to experience real Moroccan tea. There is so much to be learned from taking the time to slow down and have conversations over this century's old tradition.
Netherlands – The Pancake Boat here is still on my kids top 10 list for best travel experiences ever. I personally appreciate the openness of the Dutch people and the freedom of living I have seen here.
North Macedonia – Living next door in Bulgaria, traveling to North Macedonia (or Macedonia as it was called at the time) was a must. One of most tranquil places I have visited was Lake Ohrid and the peacocks at the Sveti Naum Monestary.
Romania – I have had the chance to work in and visit many cities in Romania, my favorites being Sibiu and Brasov. I also have had the opportunity to work with organizations supporting Roma and anti-trafficking initiatives here.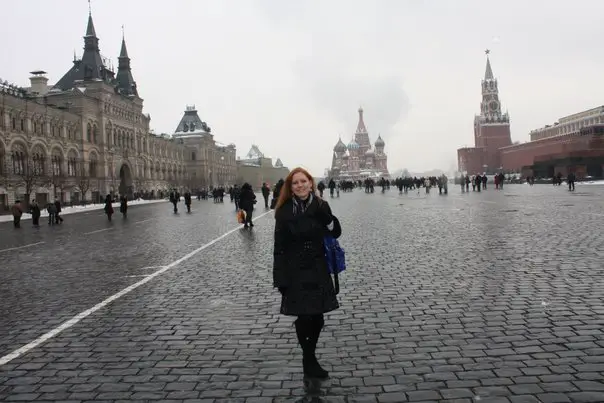 Russia – One of the dreams of my life was to go to Red Square and I fulfilled this dream back in 2009, while working as a Program Officer with the Global Fund for Children. It was an incredible opportunity to explore Russia on my own while meeting with nonprofit leaders working on programs for children. I even found my own favorite "Pirozhky Lady" at the underpass near my hotel, where I stopped every day to get a snack! (My favorite are the potato filled ones!)
Scotland – Scotland his hands down a favorite of my kids. The LOVED our trip to Scotland. From Edinburgh to searching for Nessie in the Highlands, Scotland is a wonderful destination for everyone. Edinburgh is one of my favorite cities because it is easy to navigate and feel at home right away.
South Africa – I will never forget the feeling of visiting Pretoria for the first time. I had been living in West Africa and came on a visit for medical appointments of all things. It was a wonderful "break" from life in my village.
Senegal – I had the opportunity to travel to Senegal for a work conference where I was able to meet women from all over West Africa.
St. Martin – Another wonderful country I had the chance to visit via cruise ship. We were only there a short time, but loved every minute of it. We spent quite a bit of time getting to know our driver and learning about hardships locals are facing. I enjoyed her openness in sharing so much with us.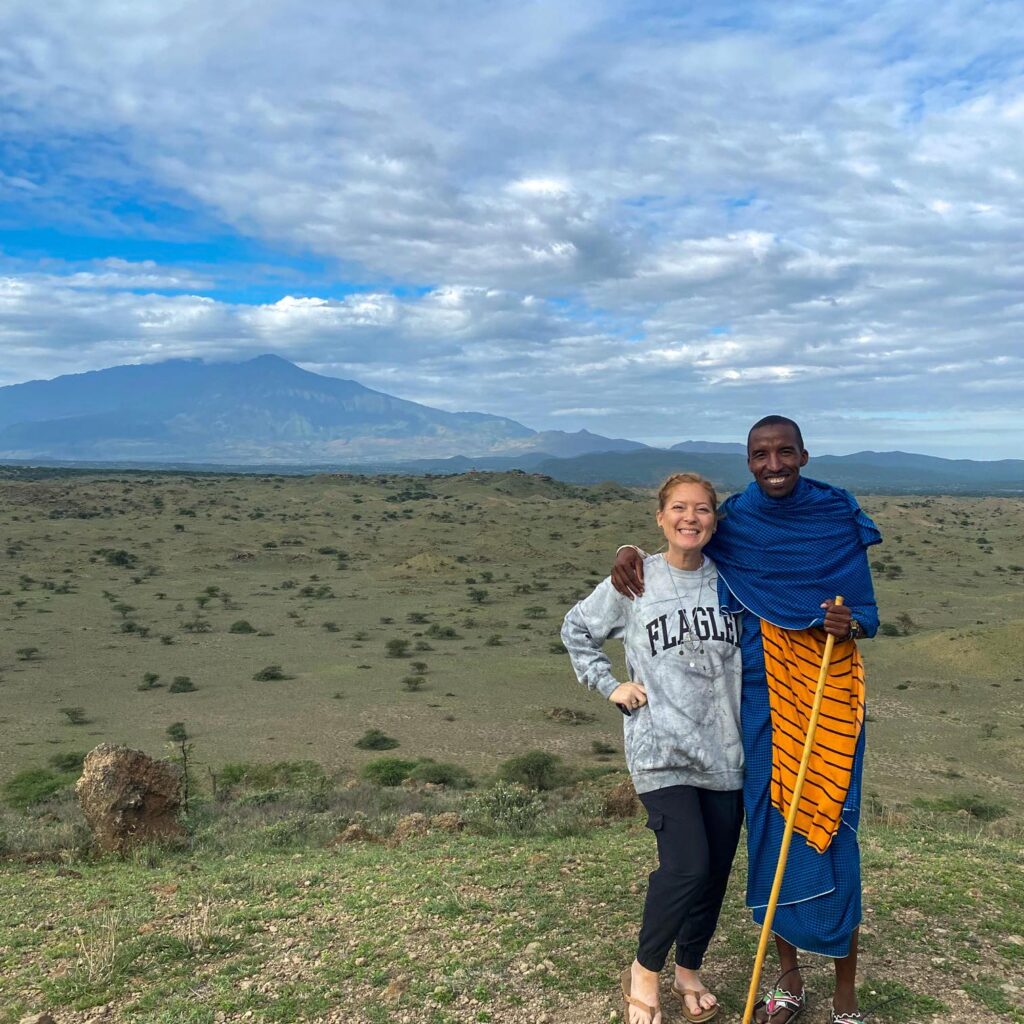 Tanzania – Tanzania is incredible and has so much to offer the immersive traveler. There is so much to see and do here – and so much to learn from local people. Traditional ways of cooking, seeing how the Maasai live off the land and learning more about how the tradition of tourists coming to see sites like Kilimanjaro and the animals of the Serengeti has been integrated into the life of many Tanzanians.
Turkey – A combination of both Europe and Asia, I feel sometimes Turkey can be a land of contradictions – but fascinating ones. I have spent time in Istanbul, Ankara, and Diyarbakir – all very different places with unique cultures of their own.
Ukraine – Having traveled to Ukraine many times, I find the current situation in the country heartbreaking. From Kharkiv to Kiev, I loved my time here and am hopeful we will see peace soon for the Ukrainian people.
Vatican City – The first time I was in Vatican City, I entered St. Peter's Basilica and they were ushering people to form an aisle. I couldn't figure out what for, so I asked a woman next to me and she told me she heard the Pope was coming through. Sure enough, just a few moments later Pope John Paul II came through the narrow aisle on a motorized cart. It was such a moving experience that I immediately cried and will never forget it.
Vietnam – Vietnam is the most recent new country I have visited, and it made a huge impact on me. What a beautiful country with lovely people and amazing food. There is so much to learn here, and so much to see. The people of Vietnam are welcoming and willing to share their culture, regardless of the past.