If a trip to Iceland is in your future, look no further! Our Iceland itinerary hits some of the most popular island hot spots.
Iceland has been an extremely popular destination for the past several years, with no signs of slowing down. Traveling to Iceland is exceptionally popular due to its unparalleled blend of natural wonders and unique experiences. The country's ethereal landscapes, featuring geothermal hot springs, cascading waterfalls, majestic glaciers, and striking volcanoes, captivate adventurers and nature enthusiasts alike. The chance to witness the mesmerizing Northern Lights, explore ice caves, soak in the Blue Lagoon's geothermal waters, and discover a realm of stunning contrasts all contribute to Iceland's irresistible allure. Its remoteness, vibrant culture, and warm hospitality further enhance the appeal, making Iceland a sought-after destination that promises an extraordinary and unforgettable journey. If you have just started planning for Iceland, here is a sample Iceland itinerary. This Iceland itinerary is a winter experience sure to make your Icelandic dreams come true!
Sample Iceland Itinerary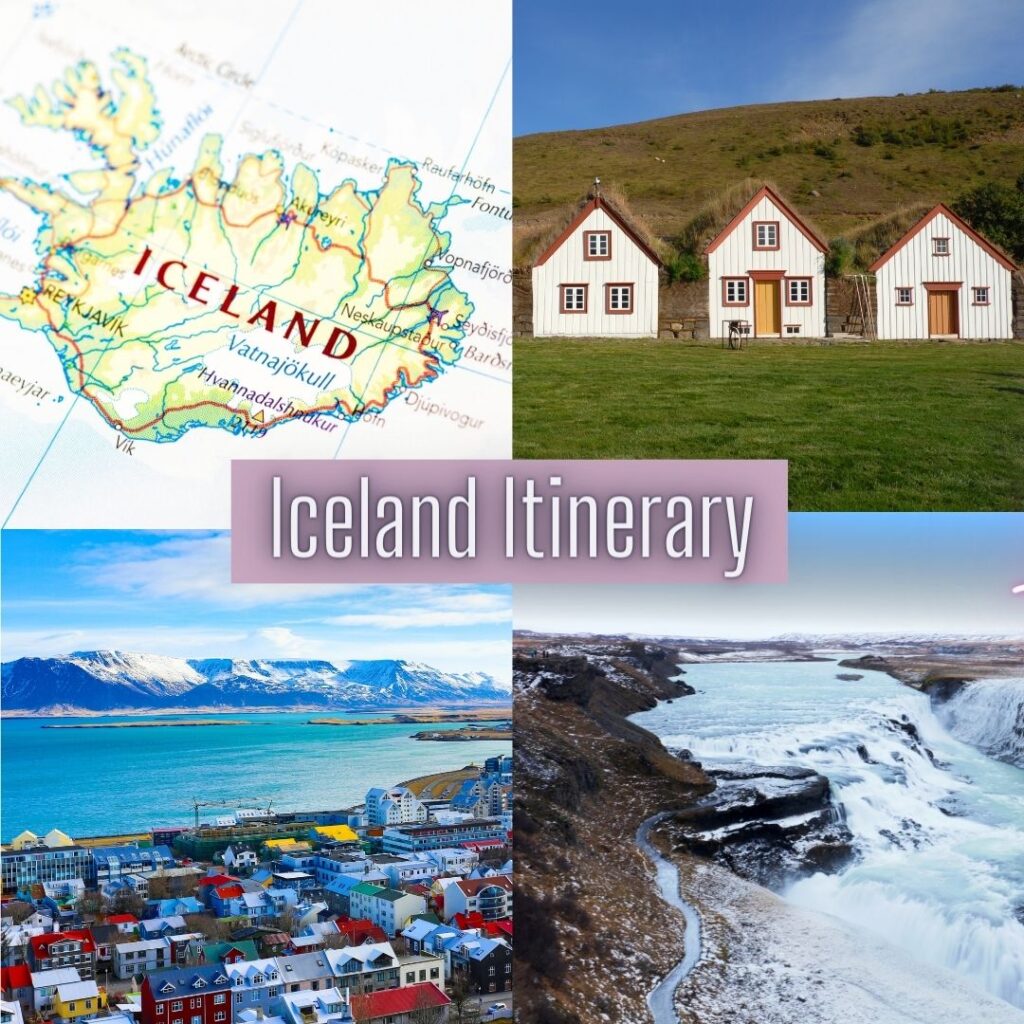 Day 1: Arrival in Reykjavík
Today we arrive in Reykjavik and will explore the city's attractions, including Hallgrímskirkja Church, Harpa Concert Hall, and the Sun Voyager Sculpture.
We will then visit the Reykjavík Old Harbor area, where you we will enjoy a delicious lunch and have an opportunity to walk around the area. This evening we will take a foodie tour of Reykjavík.
If you are looking for a foodie tour of Reykjavík, check this one out this highly recommended one. This tour gives you an opportunity to try a variety of traditional foods including Icelandic shellfish soup and Icelandic lamb hotdogs! Looking for a hotel in Reykjavík? We recommend the Canopy by Hilton Reykjavík City Center.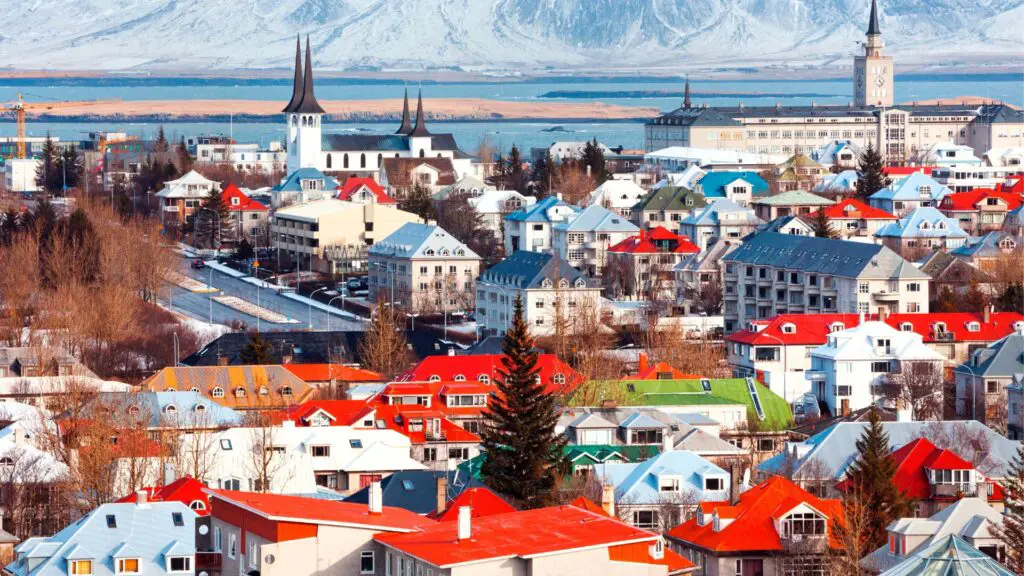 Day 2: Golden Circle Day Trip
Today we set out for the Golden Circle and visit the Thingvellir National Park, the Geysir, and the Gullfoss Waterfall. Thingvellir National Park is one the most historic sites in Iceland, located in the middle of a lava field, where two tectonic plates meet, and you can snorkel or dive in between them. The exhilarating Geysir Geothermal Area a steaming and bubbling center, is home to an active geothermal vent whose fountain erupts every 4-10 minutes. Lastly, in the Golden Circle, you will find the famous Gullfoss Waterfall. Dropping two stories down into a glacier-carved gully, the meltwater changes color often so the waterfall never completely looks the same.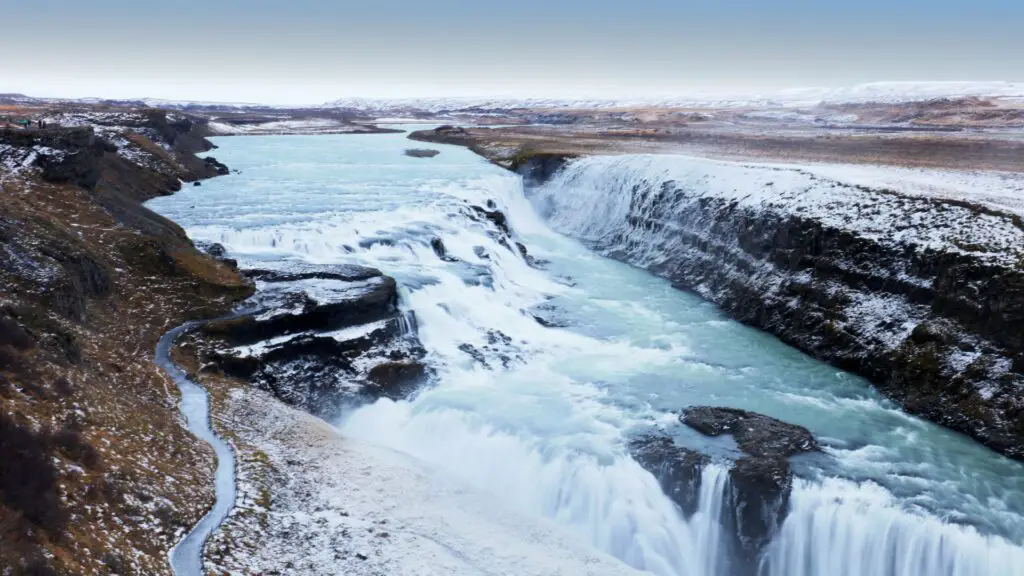 Day 3: Exploring Vik – Waterfalls & Black Salt Beach
Our Iceland itinerary will take us to Vik today. We will stop at Seljalandsfoss Waterfall and at Skogafoss Waterfall before heading into Vik. Once we arrive, we will visit the sleepy town of Vik, and explore the magnificent Reynisdrangar basalt sea stacks situated under Reynisfjall Mountain.
We will then head over to the black salt beach where we can feel the hustle and bustle of city life melt away. We will then have lunch in the village. Afterward, we will visit the underground museum – The Settlement Exhibition, which houses the oldest remains of human habitation in Reykjavík, including a tenth-century Viking longhouse.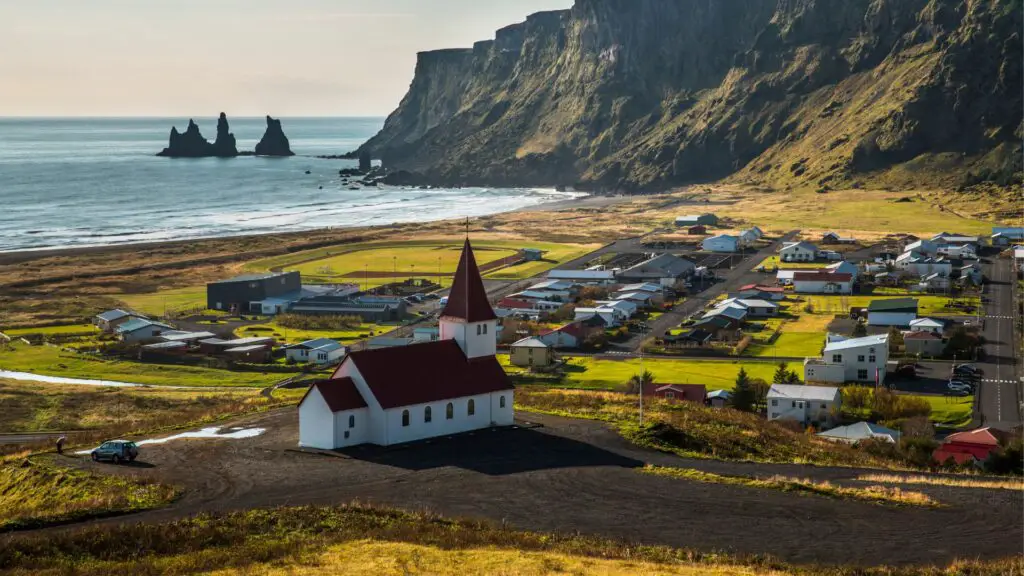 Day 4: Vatnajökull National Park and Jökulsárlón Glacier Lagoon
Today we drive to Vatnajökull National Park. Here we will explore the stunning Jökulsárlón Glacier Lagoon, where we will take a boat tour among floating icebergs. Later, we will visit the nearby Diamond Beach, where icebergs wash up on the black sand shoreline.
Need to book the boat tour? Here is an example of what we recommend.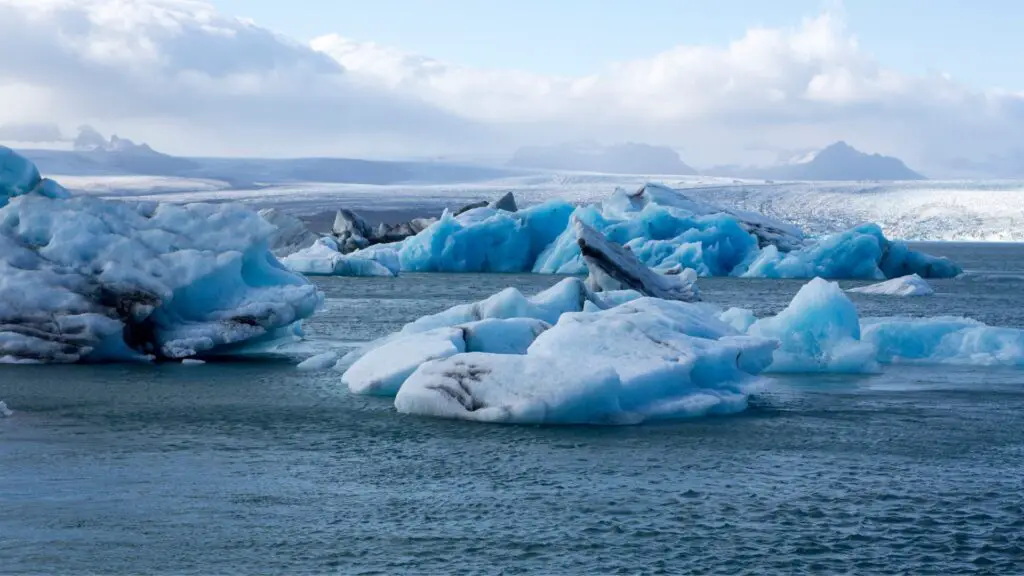 Day 5: East Fjords
Today we will drive through the scenic East Fjords region, known for its dramatic landscapes and charming fishing villages. We will explore the town of Seyðisfjörður, famous for its colorful houses and vibrant arts scene. If desired we can also take a hike in the beautiful Stórurð area.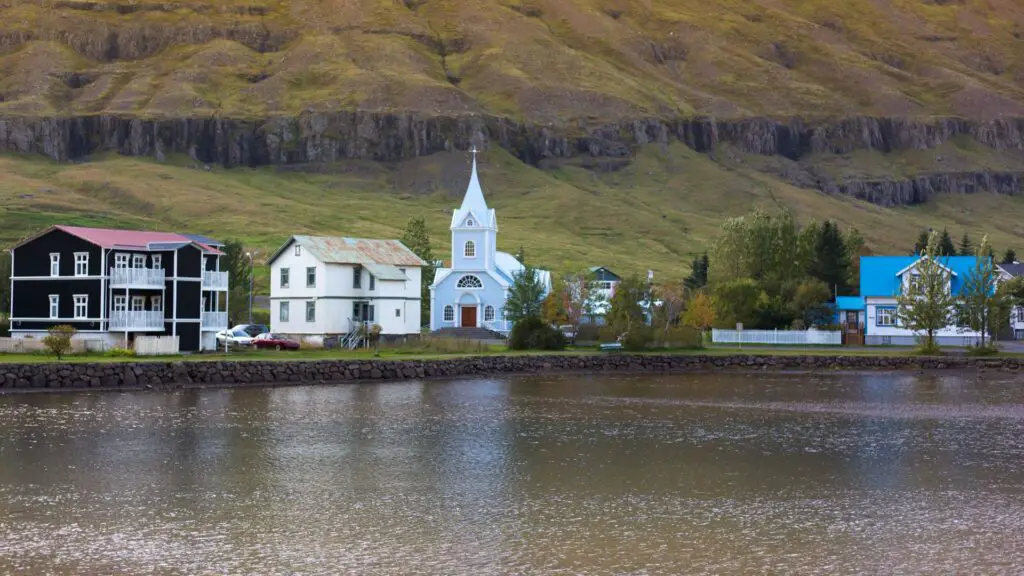 Day 6: Akureyri and Húsavík
The next stop on our Iceland itinerary is Akureyri, the "Capital of the North." Here we will explore the botanical gardens and enjoy panoramic views from the Akureyri Church. Afterward, we will drive to Húsavík, the whale watching capital of Iceland, where we will take a whale watching tour and try to spot humpback and minke whales.
We recommend this whale watching tour that uses a traditional oak boat.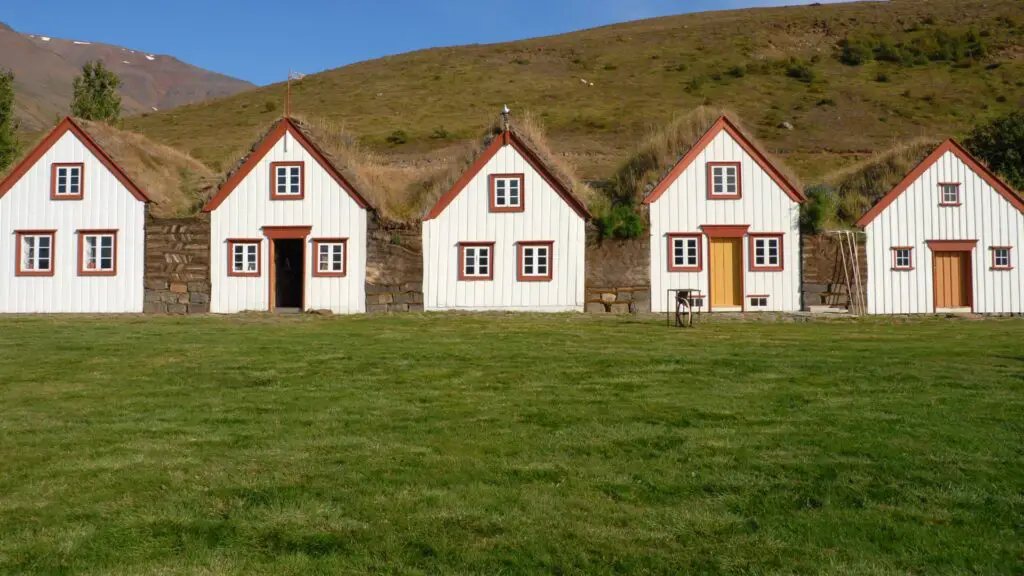 Day 7: Icelandic Ponies and the Northern Lights
This morning we will visit a local horse farm and go horseback riding to experience the famous Icelandic ponies. In the evening, we will embark on a Northern Lights Tour, seeking out the best spots to see this breathtaking natural phenomenon.
If you are worried about missing that photo opportunity of you and the Northern Lights, this tour includes professional photos of you with the Northern Lights.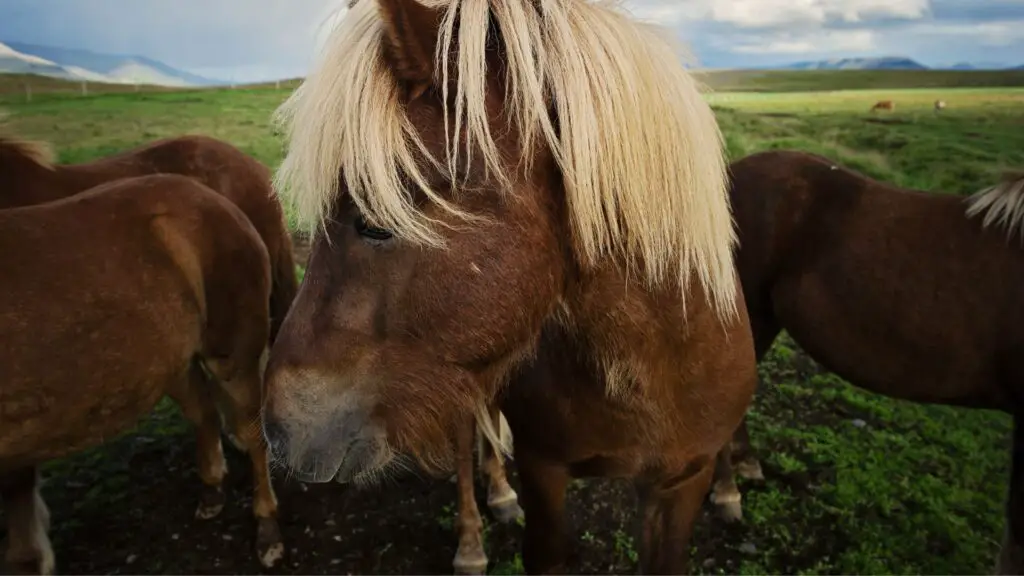 Day 8: Blue Lagoon and Reykjavík
On the last day of our Iceland itinerary, we will spend part of today taking a relaxing dip in the famous Blue Lagoon, a geothermal spa renowned for its healing properties before enjoying a traditional dinner this evening.
*I should say here that there are many other geothermal spas to visit that are much more "local" in nature. While it is beautiful, the Blue Lagoon can get crowed and we have included it here as many travelers have this on there "Must Do" list. If you are willing to go off the beaten path a bit, we recommend, Mývatn Nature Bath.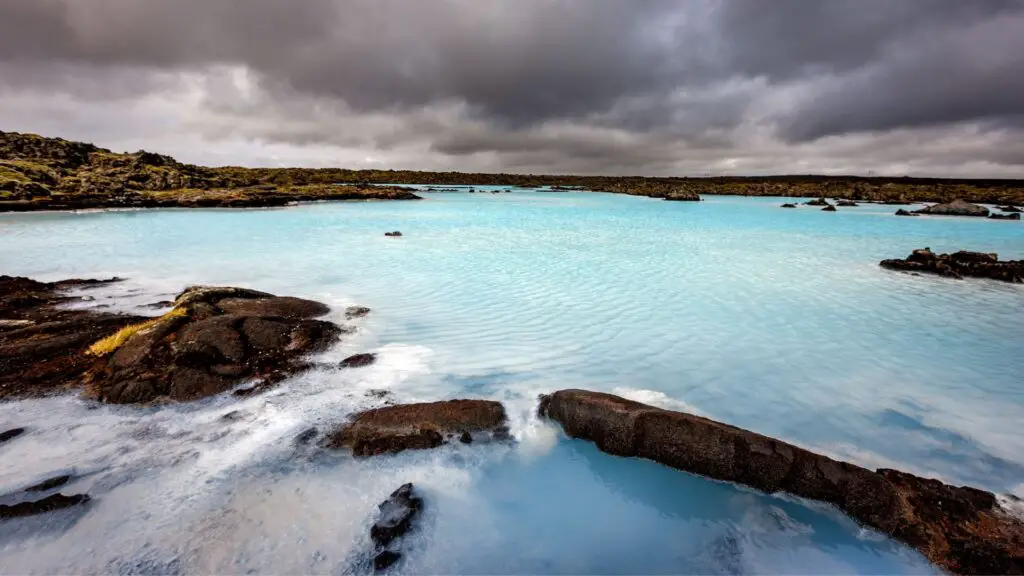 Let this Iceland itinerary be a jumping off point to start your travel planning. Be sure to let us know if you go!
FAQ About Traveling to Iceland
Do I need a visa to travel to Iceland?
U.S. citizens do not need a visa for short stays (up to 90 days within a 180-day period) in Iceland. If you're a citizen of a Schengen Area country, you also do not need a visa for short stays in Iceland. If you are not from either of these areas check the Icelandic Directorate of Immigration's website for visa requirements.
What's the best time to visit Iceland?
The summer months (June to August) are popular for pleasant weather and long daylight hours. The winter months (September to April) offer a chance to see the Northern Lights. It ultimately depends on your preferences.
How's the weather in Iceland?
The weather can be quite unpredictable. Summers are mild, with average temperatures around 10-15°C (50-59°F), while winters are cold, with averages around -1 to -5°C (30-23°F). Be prepared for sudden changes and bring appropriate clothing.
Is renting a car necessary for exploring Iceland?
Renting a car is recommended for exploring Iceland's remote areas, especially if you want to see natural wonders. Public transportation is limited, and having a car provides flexibility.
Are the roads in Iceland difficult to drive on?
Some roads, especially those in rural and mountainous areas, can be challenging due to weather conditions. It's advisable to rent a 4×4 vehicle if you plan to venture off the main routes.
What's the currency in Iceland?
The currency is the Icelandic Króna (ISK). Credit cards are widely accepted, and ATMs are available in most towns.
Can I drink the tap water in Iceland?
Yes, Icelandic tap water is safe to drink and of high quality. You can refill your water bottle from many natural springs around the country.
Are there any unique customs I should be aware of?
Be sure to respect the local customs, such as removing your shoes when entering someone's home, and adhering to the "Leave No Trace" principles when exploring nature.
Is the cost of living high in Iceland?
Yes, Iceland is known for its high cost of living, including accommodation, dining, and activities. Be prepared for relatively higher prices compared to many other countries.