Paris and Beyond Itinerary: One Week in the City of Lights with Versailles, Giverny and Champagne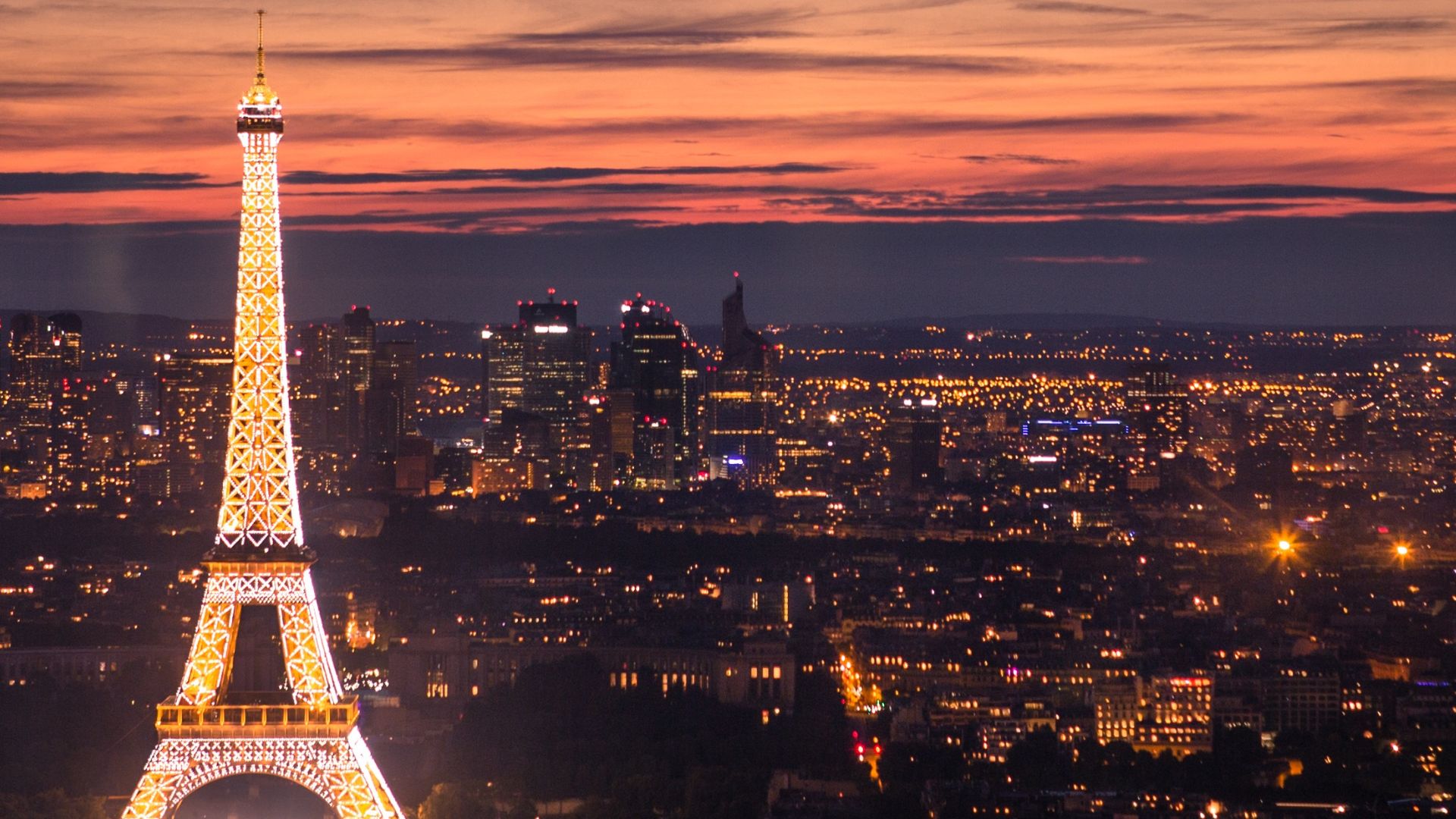 First time in Paris? Here is a sample Paris and Beyond itinerary that includes day trips to Versailles, Giverny and the Champagne region.
Narrowing down what to do while in Paris can be a difficult process with endless options. This itinerary includes some of the best experiences Paris has to offer along with the quintessential day trips France is famous for. This Paris and Beyond Itinerary allows you to hit the tourist highlights while also sipping champagne in its birthplace and discovering Monet's gardens at Giverny.
Sample Paris and Beyond Itinerary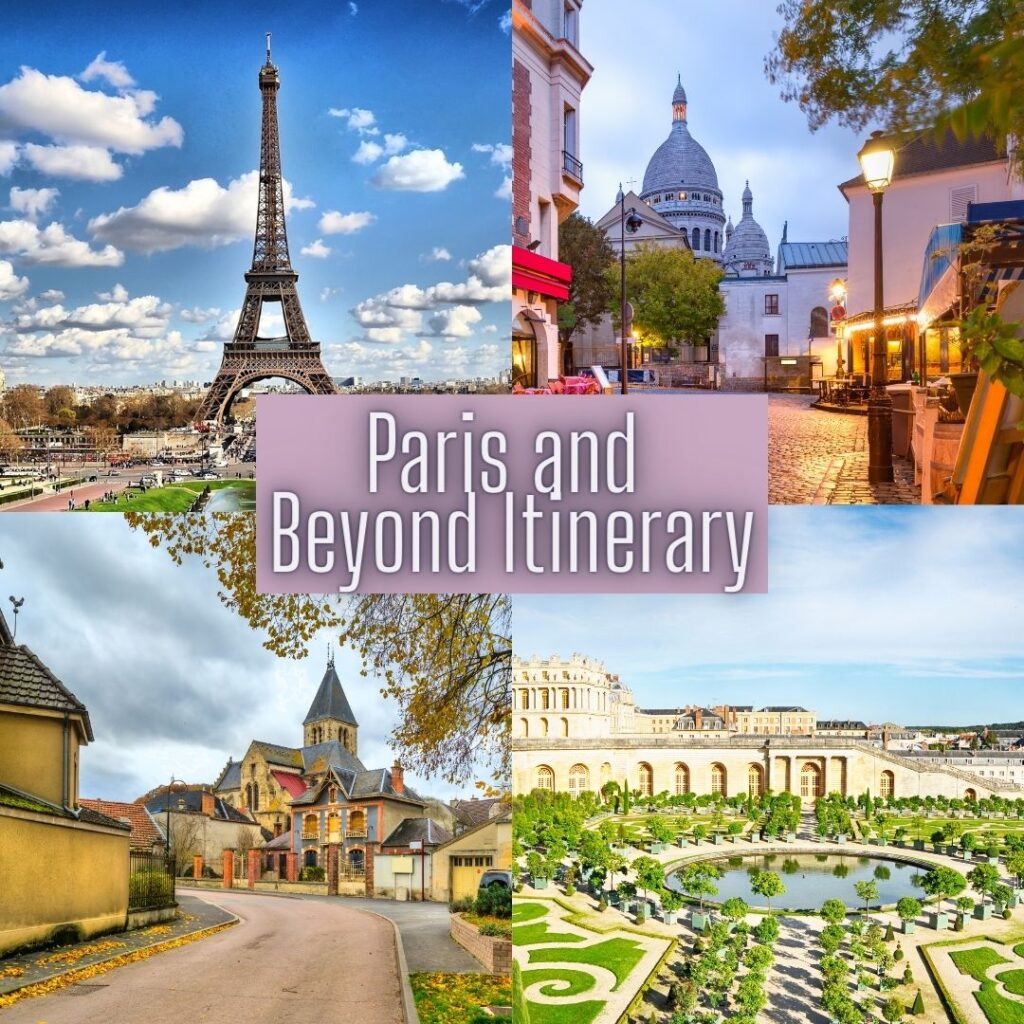 Day 1: Arrival in Paris
Day one of our Paris and Beyond Itinerary we arrive in Paris! Check into hotel. Depending on your arrival time, you may have an opportunity take a walking tour of the city or a good option for those who would rather ride or have mobility issues, we suggest the Open-Top Sightseeing Night Tour. Afterward enjoy a welcome to Paris dinner at a classic Paris bistro like La Fontaine de Mars (reservations accepted) or Bouillon Chartie (no reservations, be prepared to wait in line).
Looking for a hotel in Paris? If you have the budget, it doesn't get better than the Four Seasons Hotel George V Paris. The Four Seasons is terrific for couples and families. If you are looking for something a little more budget friendly, the 3-star Cler hotel is an excellent option.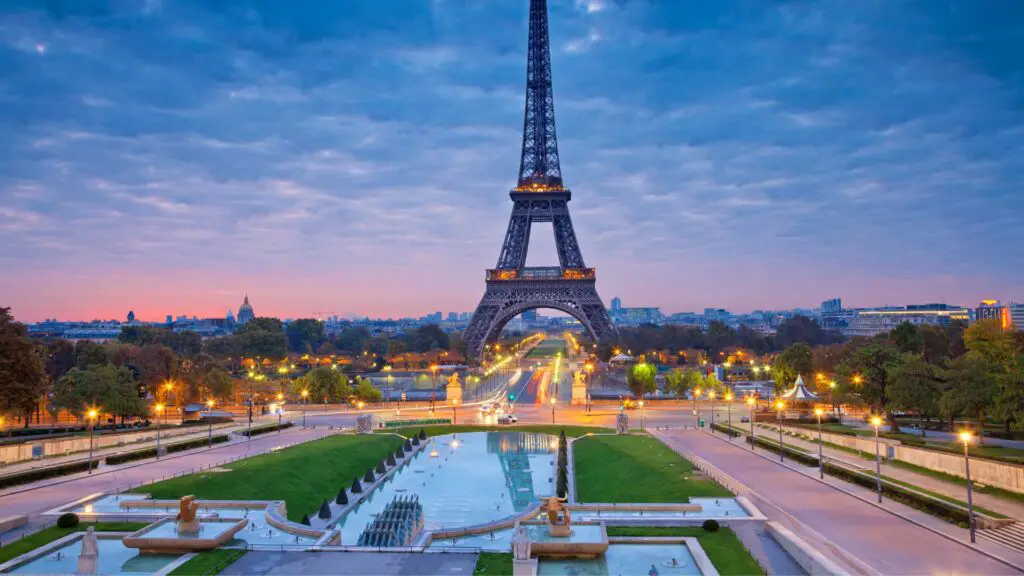 Day 2: Visiting the Eiffel Tower, the Rodin Museum and the Marais
We will wake early this morning after grabbing the quintessential French croissant from a bakery near our hotel, we will head to the most famous of all Paris monuments – the Eiffel Tower. Today we will skip* the line and go all the way up to the summit of the Eiffel tower, marveling at the amazing views of Paris. After we have enjoyed the Eiffel Tower, we will visit the Musée Rodin. Here we can see some of Rodin's most famous works, including The Thinker. The museum also displays works of Rodin's mistress, Camille Claudel.
Later this afternoon we will head to one of the most fashionable districts in Paris – the Marais. You can explore the Marais on your own or your can discover more about the history of the area through a walking tour like the Marais District Jewish History Guided Walking Tour – a fascinating look at past and modern culture of the area.
*You can "skip" the line at the Eiffel Tower ticket office if you purchase your tickets online in advance. We highly recommend this option!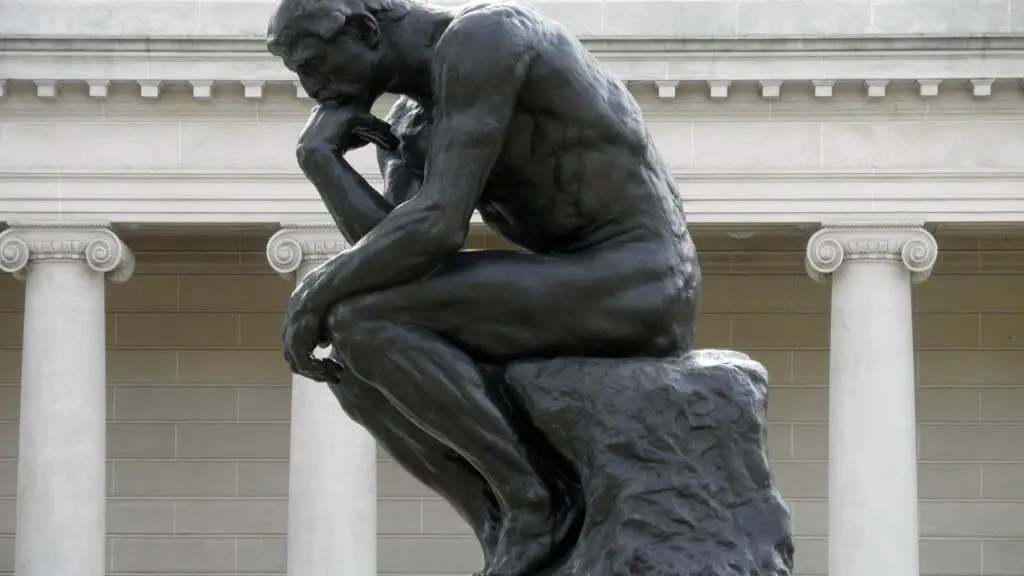 Day 3: Exploring the sites of Paris – Notre Dame, Opera Garnier, Montmartre with Food Tour
This morning we will visit Notre Dame Cathedral. While here we will learn about the cathedral's history and what was saved from the fire in 2019. You can also enter the archeological crypt beneath Notre Dame. After our visit here, we will stop to see see Sainte-Chapelle, a gothic style church built between 1242 and 1248 to house the relics of the Passion of Christ, made up of the Crown of Thorns and a piece of Santa Cruz.
The next stop on our Paris and Beyond Itinerary leads us to the Opera Garnier. The opera house was used as the inspiration for the book The Phantom of the Opera and is a beautiful sight to behold. This afternoon, you will have then have the chance to explore the area of Montmartre. Our first stop, will be the Sacré Coeur Basilica. Marvel at the beautiful views of the city from here and take a rest on the steps outside, like a true Parisian. We will then enjoy a wonderful food and walking tour of Montmartre, where you will get a true feel for this bohemian neighborhood. You will have a chance to try some Paris specialties like wine, cheese, pastries and chocolate. You will also see famous sites along the way including the Moulin Rouge and walk in the footsteps of Picasso.
Here is the food tour we recommend above.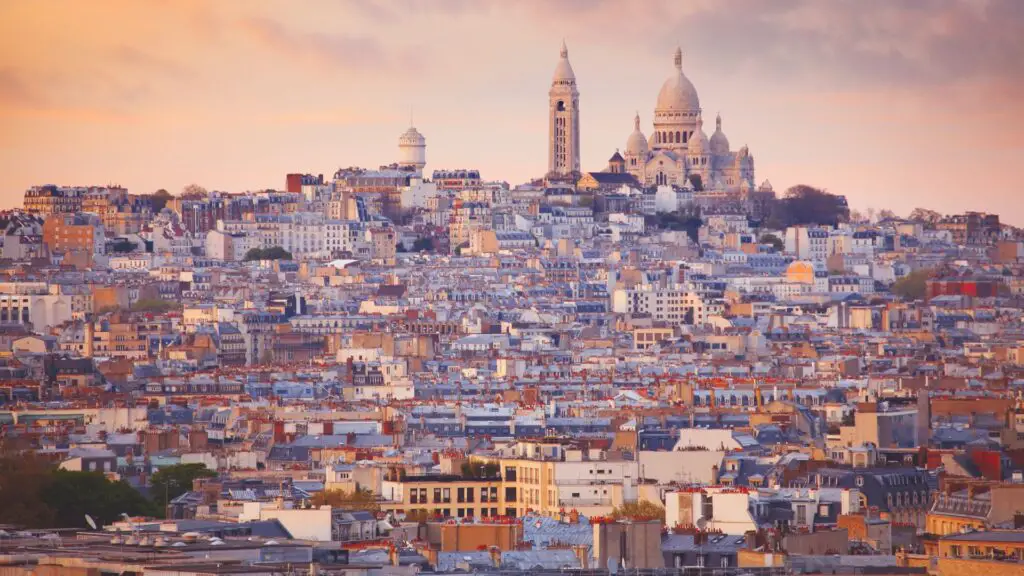 Day 4: The Château de Versailles and Monet's Giverny
The first stop on our Paris and Beyond Itinerary today will have us leaving early in the morning to head to Château de Versailles, the palace that Louis XIV, XV, and XVI called home. Here we will have a guided tour of the palace including the Hall of Mirrors. Afterwards, you will have a chance to visit the gardens surrounding the palace. Next, we will travel to Monet's Impressionist Garden at Giverny where you can wander around the garden at the artist's residence, which served as inspiration for his Nymphéas (Water Lilies) series.
If you do not want to attempt getting to both Versailles and Giverny on your own, there are plenty of day trips you can purchase that will take you to both places smoothly and easily so you can sit back and relax. Here are a couple of options: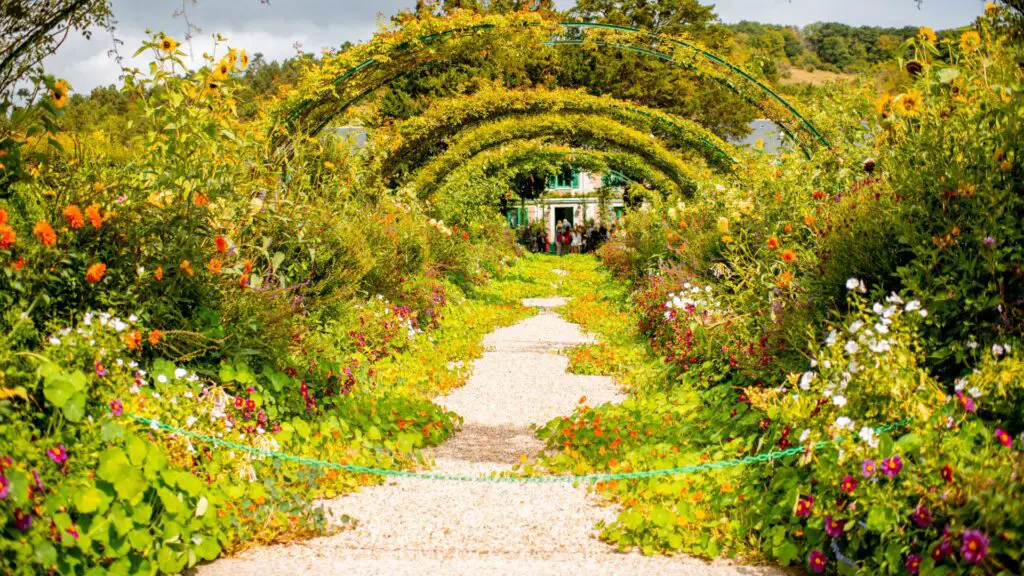 Day 5: Exploring more of Paris w/ Louvre, Champs Elysées and Arc de Triomphe
This morning we will start our day at Palais Royal to see Les Colonnes de Bure, a courtyard with beautiful black and white striped columns. This is a popular location for photos. Next, we will head to the most famous museum in Paris – the Louvre. We will be at the Louvre when it opens and enter through its iconic glass pyramid. You will see some of the Louvre's most famous works including the Mona Lisa, Winged Victory and Venus de Milo.
After you have explored the Louvre we will walk through the Jardin de Tuileries, possibly stopping at a nearby grocery store to purchase items for a picnic lunch in the garden. After our lunch we will visit Angelina's and try their famous Hot Chocolate.
Next up on our itinerary, we will head to Place de la Concorde. This was the most famous guillotine site during the French revolution and marks an important time in French history. After hearing more about this famous area, we will then head further down the Champs Elysées, which is largely considered to be one of the most famous boulevards in the world. We will then explore the Arc de Triomphe, which was commissioned by Napoleon to celebrate his victory at the Battle of Austerlitz and of course, we will climb to the top for amazing views of the city.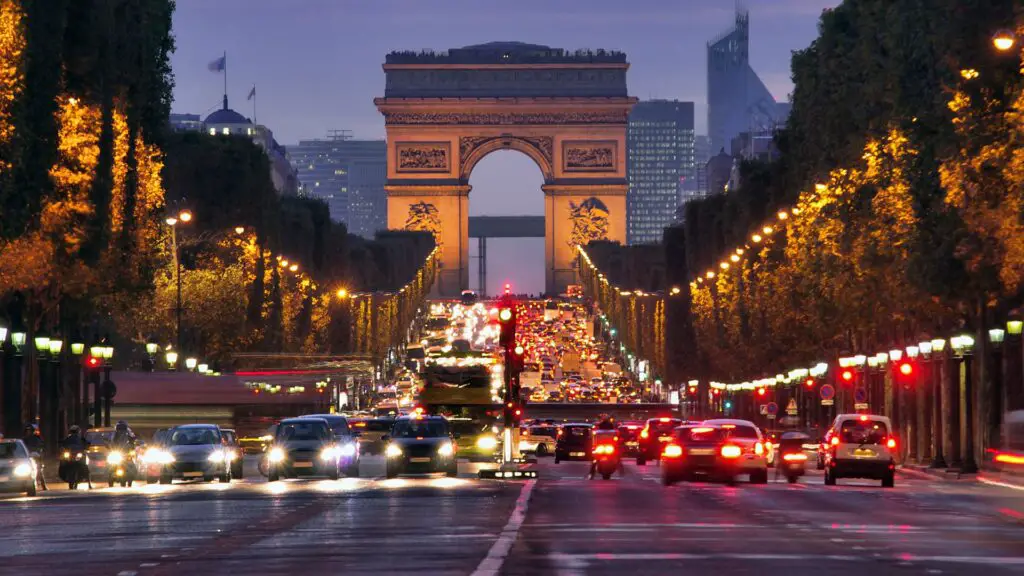 Day 6: Did Someone Say Champagne?
Today, we will visit the only place in the world that grows and produces Champagne!
We will take a guided tour of the House of Moët and Chandon and enjoy tasting opportunities and the chance to discover Reims Cathedral during the day. You will also learn more about Dom Perignon, the father of Champagne, when we stop at the chapel of the Abbey at Hautvillers, which is also his gravesite. You then will have a chance to meet with a local producer to hear about the wine growing process. Before heading back to Paris we will visit the Reims Cathedral of Notre Dame, one of the defining models of Gothic art, and have free time to see the area where 25 French Kings were crowned.
*It is possible to take a train from Paris or drive to visit the sites above on your own. I personally have taken a train directly to Épernay to visit Moët and Chandon on my own and headed straight back to Paris afterward. However, if you prefer the ease of a tour try this one. While it does not specifically include Moët and Chandon it does include everything else above and lunch in Épernay.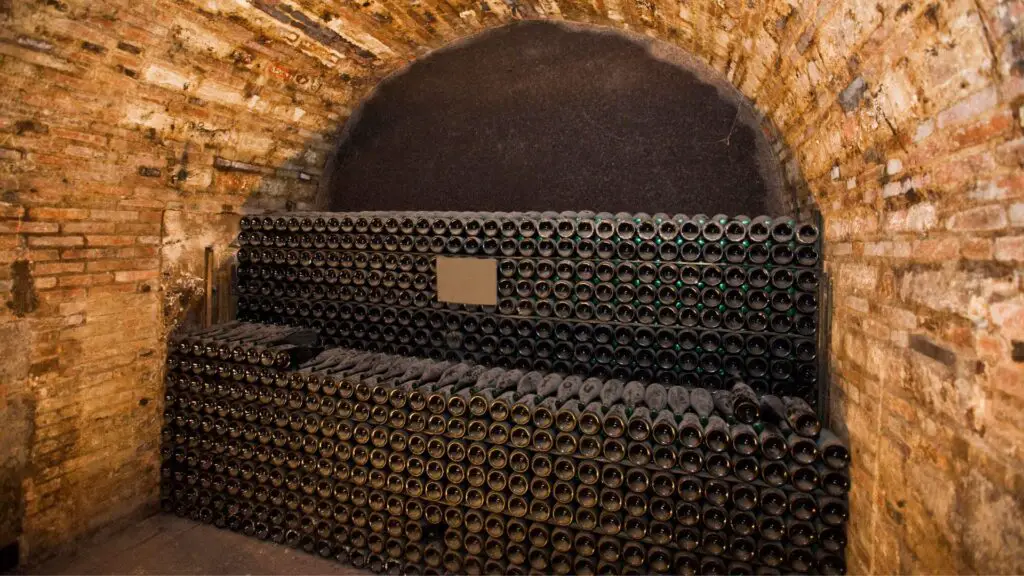 Day 7: Bidding Farewell with Orsay Museum and a Seine River Dinner Cruise
On the day of our Paris and Beyond Itinerary, we will spend the morning touring the Orsay Museum, home to the world's greatest collection of Impressionist art with works from Monet and Degas to Cézanne and Gauguin and beyond. This afternoon we will have time to spend shopping for souvenirs, stop in one last Paris café, or visit the Shakespeare and Company Bookstore.
Tonight, our trip to Paris would not be complete without a Seine River Dinner Cruise. We will enjoy dinner on the Seine and see some of Paris' most famous landmarks by night – Notre Dame, the Lourve and the Eiffel Tower in her sparking glory!
Afterward, enjoy a night walk and maybe one last crêpe and a ride on the famous carousel next to the Eiffel Tower. Sweet dreams tonight as you bid au revoir to Paris in the morning.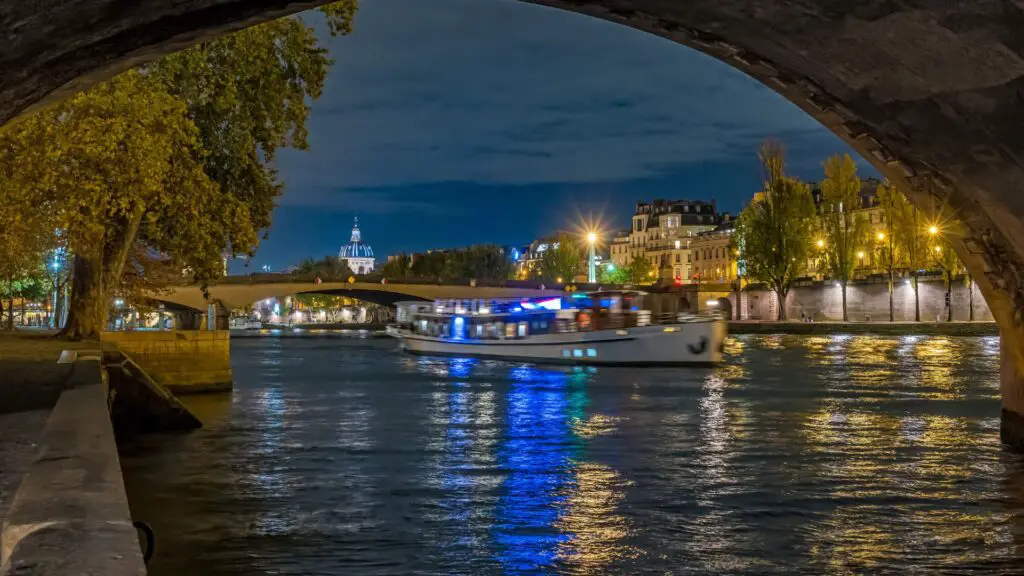 FAQ About Traveling to Paris, France
Do I need a visa to visit France as a tourist?
It depends on your nationality. Citizens of the European Union, the European Economic Area, and certain other countries do not require a visa for short stays (less than 90 days) in France. However, citizens of many other countries will need to apply for a Schengen visa before their trip.
What is the best time to visit France?
The best time to visit France is generally during the spring (April to June) and fall (September to October) when the weather is mild and the crowds are smaller. Summer (July to August) can be quite busy, especially in popular tourist destinations.
Is Paris safe for tourists?
Paris is generally safe for tourists, but like any big city, it's important to take common-sense precautions. Be mindful of your belongings, especially in crowded areas, and be cautious in unfamiliar neighborhoods at night.
How is the public transportation system in Paris?
Paris has an extensive and efficient public transportation system, including buses, trams, and the Paris Métro (subway). The Métro is a popular way to get around the city quickly, while buses offer a more scenic route.
Is it necessary to speak French to get by in Paris?
While many people in Paris do speak English, it's always appreciated if you make an effort to speak a few basic phrases in French. It can enhance your experience and interactions with locals.
How much should I tip in restaurants in France?
In France, a service charge is typically included in the bill, so tipping is not obligatory. However, it's common to leave a small additional tip (around 5-10%) for good service. Feel free to round up the bill or leave some change on the table.
What is the dress code for visiting religious sites in France?
When visiting religious sites like churches and cathedrals, it's advisable to dress modestly. Avoid wearing shorts, tank tops, and revealing clothing out of respect for the religious significance of these places.
Can I use my credit/debit cards in France?
Yes, credit and debit cards are widely accepted in France, especially in major cities. However, it's a good idea to carry some cash for smaller purchases or places that might not accept cards.
How can I save money on attractions in Paris?
Consider purchasing a Paris Pass or a Museum Pass, which provide access to multiple attractions and can save you money. Additionally, many attractions offer free admission on the first Sunday of each month.