Zagreb, Pula, Dubrovnik and More! Our Exploring Croatia Itinerary will take you to some of Croatia's highlights.
Traveling to Croatia offers a unique and alluring experience that has propelled its current popularity. With its pristine Adriatic coastline, historic cities, and diverse landscapes, Croatia has become a must-visit destination. The enchanting city of Dubrovnik, often referred to as the "Pearl of the Adriatic," boasts captivating medieval architecture and cinematic allure due to its role as a filming location for popular TV shows and movies. Our Exploring Croatia Itinerary will take you to some of the country's highlights laying the groundwork for you to want more of this incredible country!
Exploring Croatia Itinerary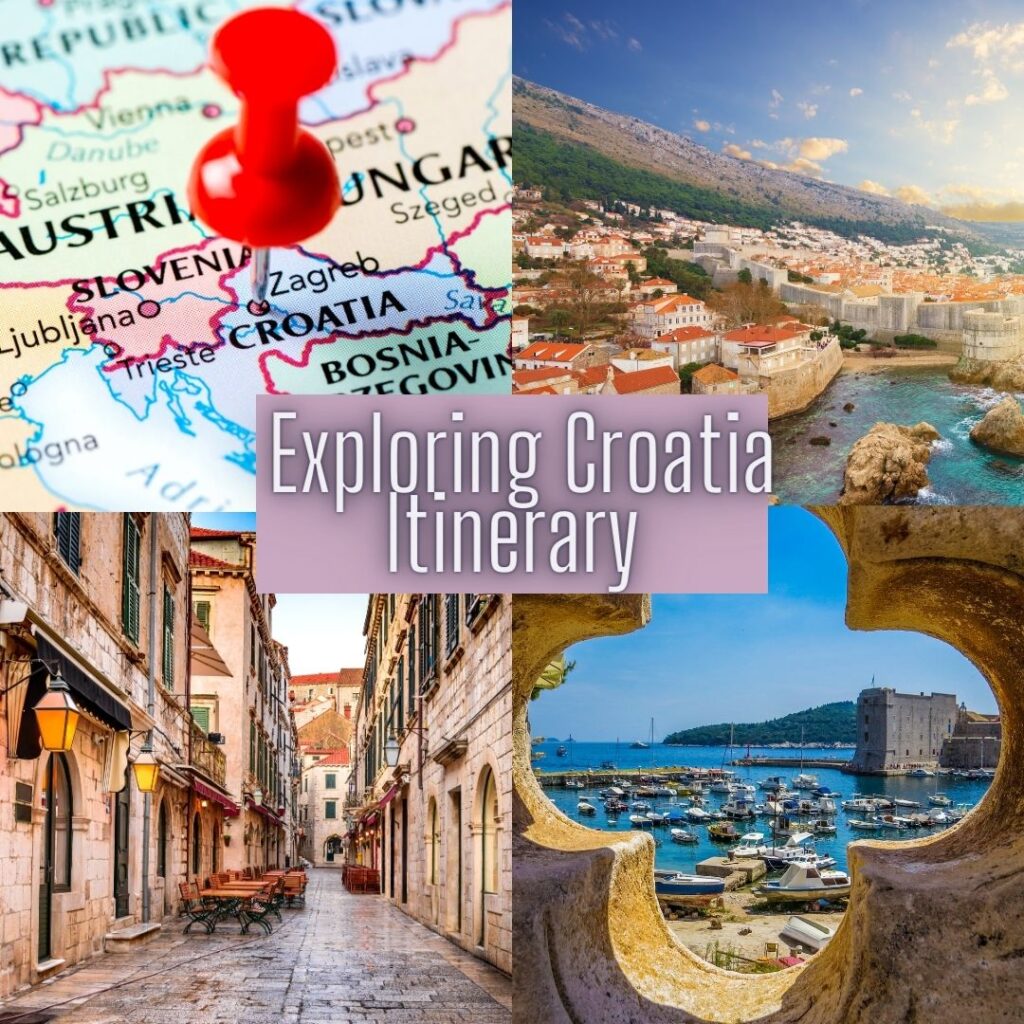 Day 1: Arrival in Zagreb
After arriving in Zagreb, check into hotel and enjoy an afternoon stroll and traditional dinner. If you are searching for a nicer restaurant for dinner serving Mediterranean food, we suggest Vinodol.
Looking for a hotel in Zagreb? Check out these recommended options: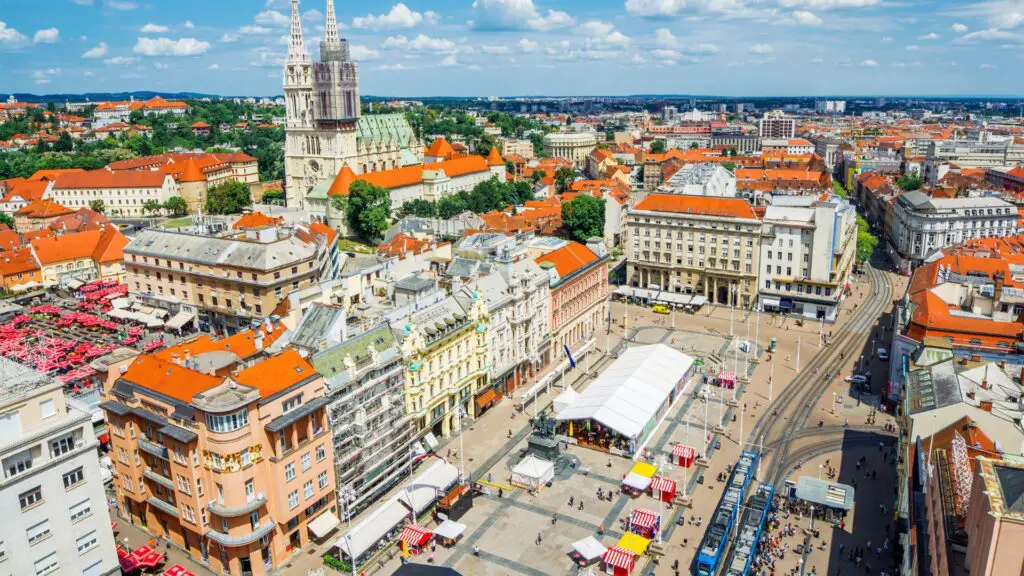 Day 2: Exploring Zagreb
Today enjoy this capital city. Walk through the colorful Tkalciceva district and enjoy quaint cafes and craft shops. From here head off to Jelacic Square, stone gate, the Gothic Cathedral and the quirky "museum of broken relationships" Finish the day with a wonderful dinner.
If you prefer an organized tour, consider this option: Walking Tour of Zagreb. There is also a Free Spirit Walking Tours of Zagreb that you can join starting at 11:00am every day.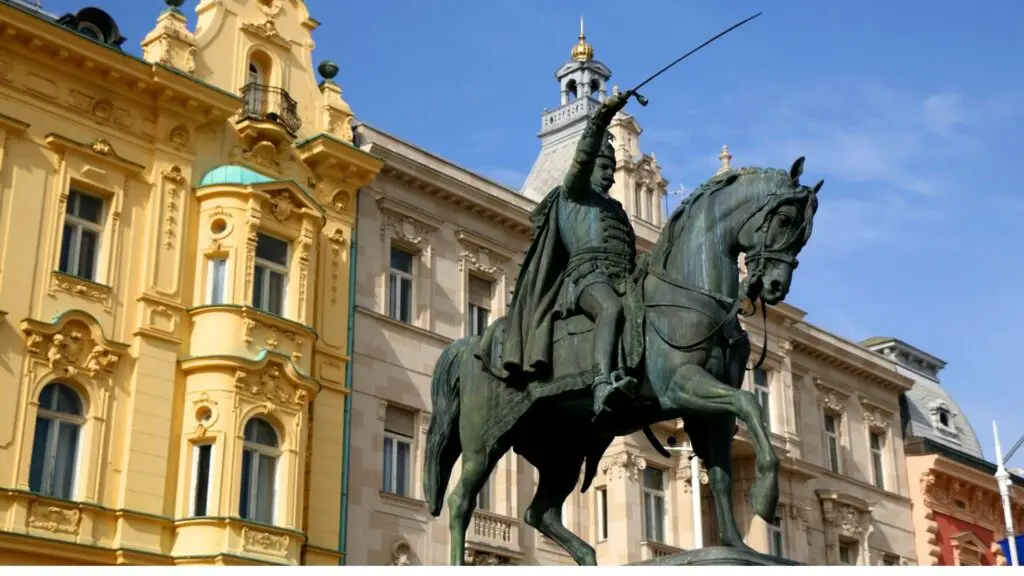 Day 3: Discovering Pula
This morning we awake to a wonderful breakfast and head to the next stop on our Exploring Croatia Itinerary, the ancient city of Pula. Pula is home to the 6th largest Roman Coliseum in the world. here we will visit the temple of Augustus and the Arch of Sergius, meandering through thousands of years of history and ending at the cathedral at waterfront with time to spend enjoying this beautiful area.
Looking for a hotel in Pula? We recommend: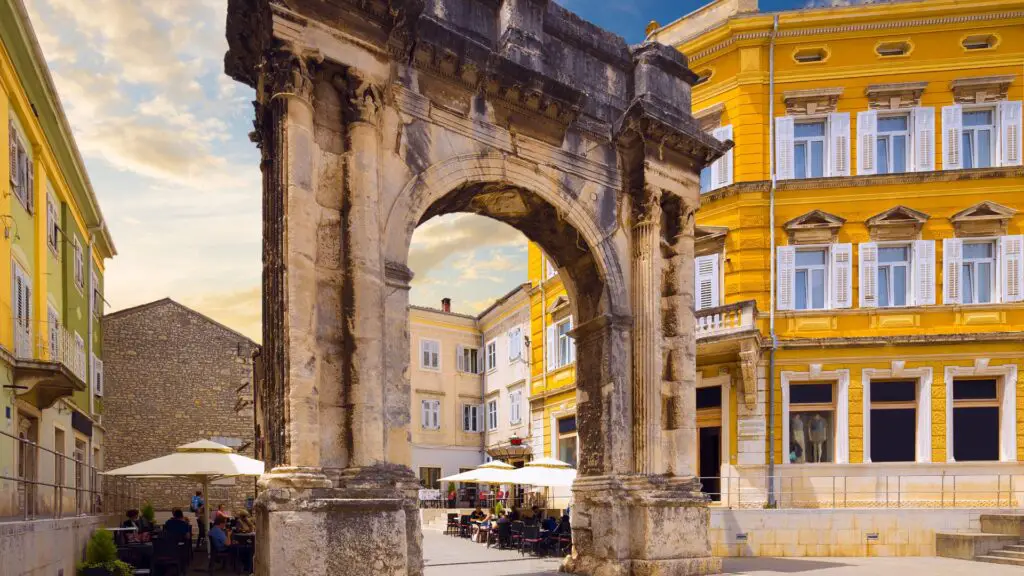 Day 4: Market Day and Cooking Class in Pula
Today we enjoy the gastronomic wonders of this city as we embark on an Istrian food tour. Working our way through the local markets and visiting local cafés, along with enjoying traditional wines and libations, we end our day with a private cooking class. Here is the food tour we recommend for your day: Pula Full Day Market Tour and Cooking Class.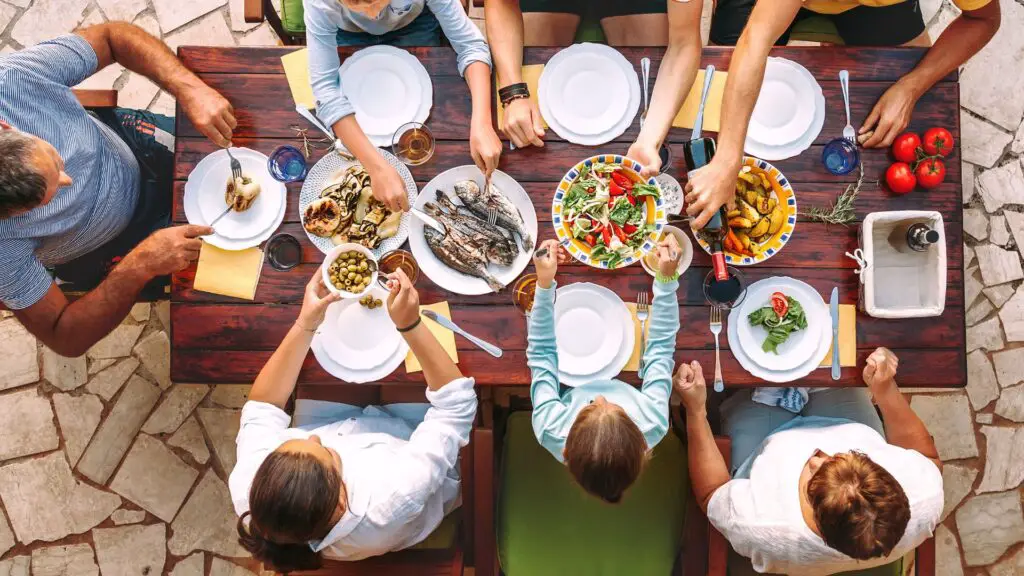 Day 5: Fascinating Zadar
We will start our day at the Sea Organ, an architectural masterpiece that uses the waves of the Adriatic Sea to create enchanting music. It's a unique and calming experience. Next to the Sea Organ, we will see the "Greetings to the Sun" installation. This is a large circular solar-powered structure that lights up in various patterns at night. It's equally impressive to see during the day. Afterward, we will explore the town taking a stroll through the charming streets of Zadar's Old Town. The next stop on our itinerary has us visiting the Roman Forum, the main square, and enjoy the mix of historical architecture and modern cafes before stopping for lunch. After lunch we will continue exploring the old town. We will end our day by experiencing the famous Zadar sunset by heading to the waterfront promenade, where we can sit back, and enjoy the breathtaking view as the sun sets over the Adriatic Sea.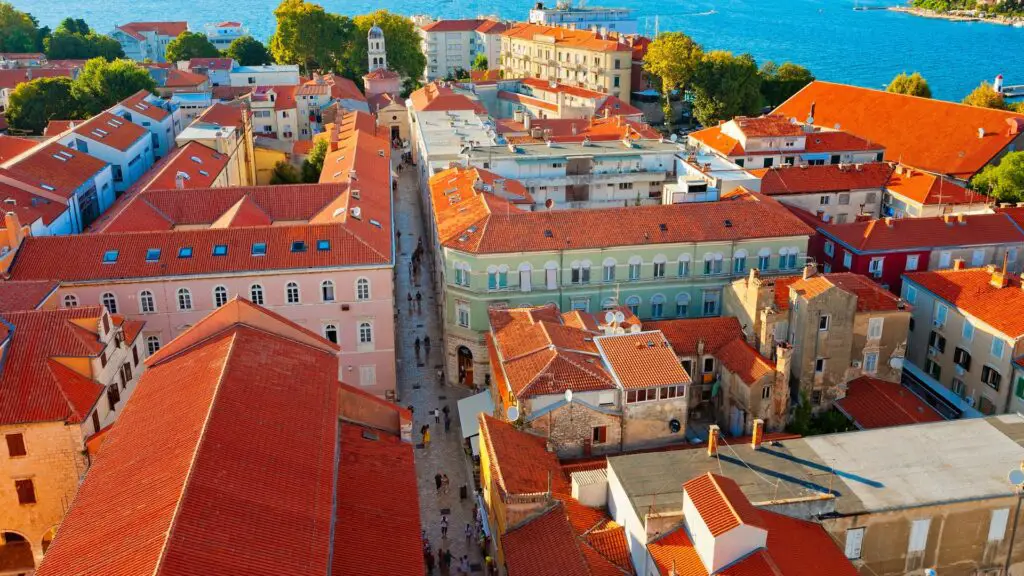 Day 6: Split
Today our Exploring Croatia Itinerary takes us to Diocletians Palace in the city of Split. This incredible ancient wonder begins our journey into the old section of Split with its Romanesque architecture. Our day is completed with a visit to Putalj Winery and their olive plantation. You can book the winery tour directly through their website here.
Staying the night in Split and looking for a hotel? We recommend: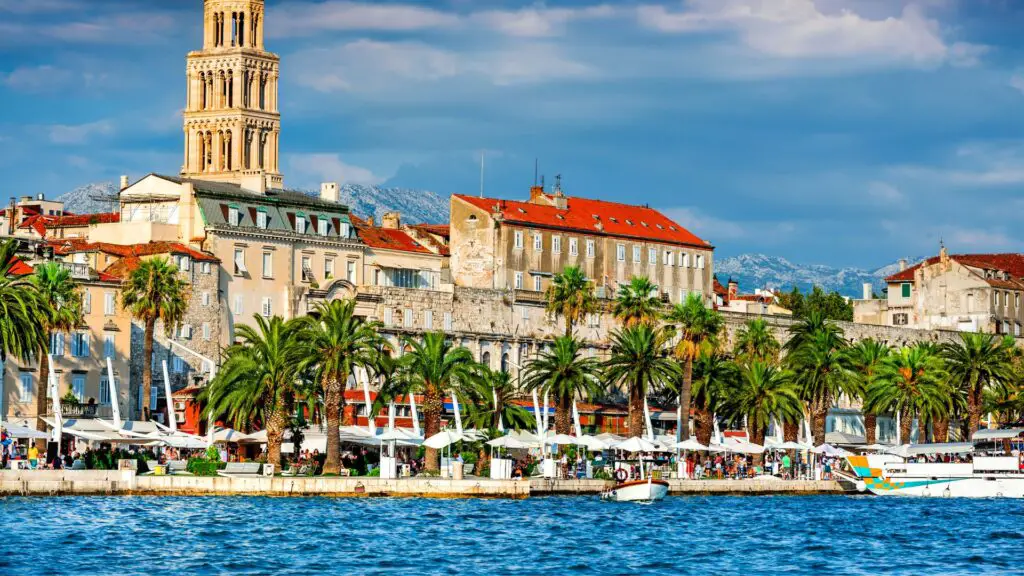 Day 7: Dubrovnik
This morning we will wake early to make the 3 hour drive to Dubrovnik, the famous seaside port. Here we will stroll along the ancient city walls, enjoy a ride on Dubrovnik cable cars, have lunch in the old city and bask in the glory of this Mediterranean gem.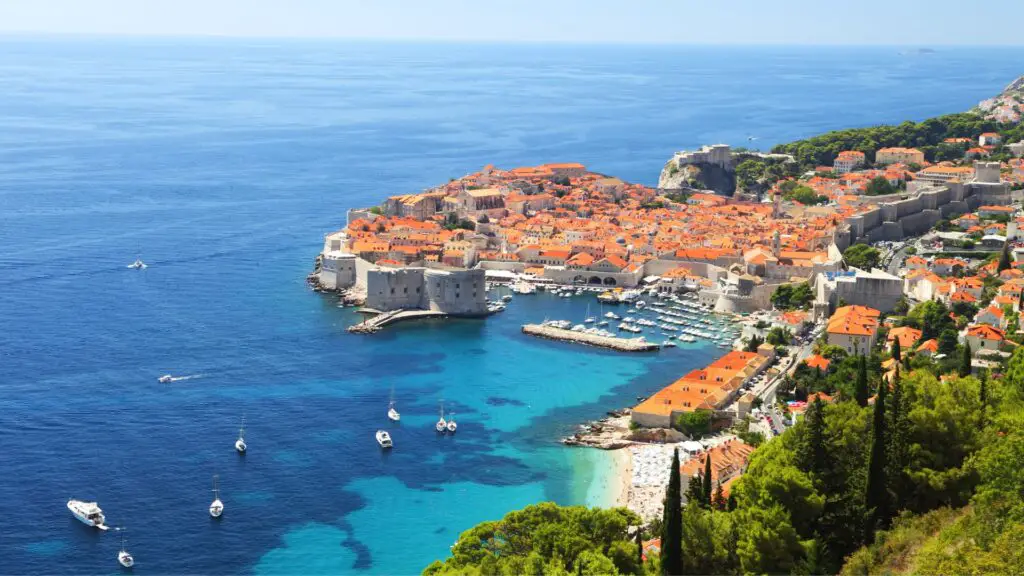 Day 8: Dubrovnik
The last day of our Exploring Croatia Itinerary ends in Dubrovnik. We recommend spending at least the rest of the day here before heading back to Zagreb, if you need to catch a flight from the capital city. Otherwise there is plenty more to explore in Dubrovnik and the surrounding areas. If you have extra days, take the time to relax and enjoy life on the Croatian seaside!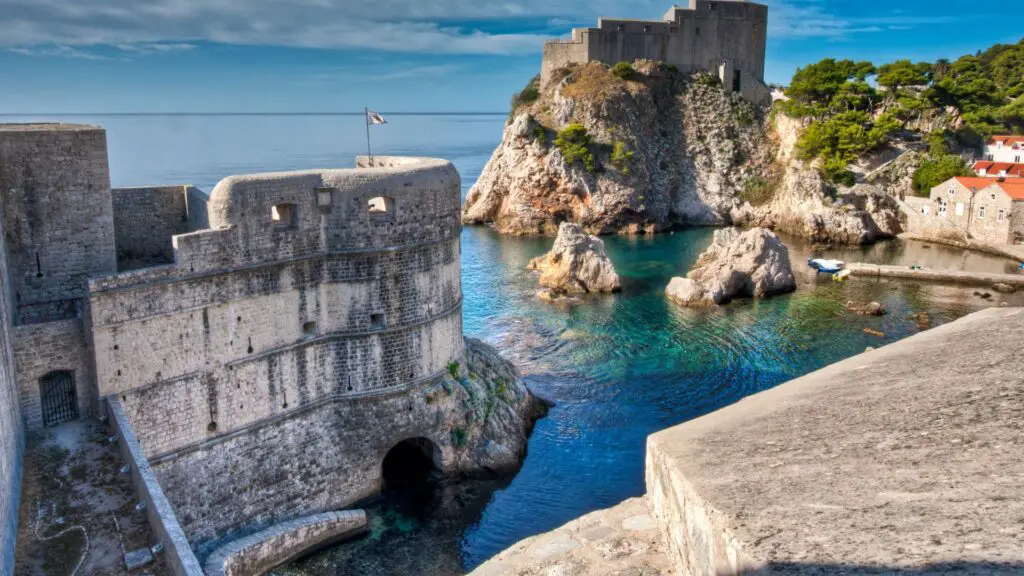 FAQ For Traveling to Croatia
Do I need a visa to travel to Croatia?
Citizens of the European Union (EU) and many other countries do not need a visa for short stays (up to 90 days) in Croatia for tourism purposes. Check the Croatian Ministry of Foreign Affairs website for a list of countries whose citizens are exempt from visa requirements.
What's the best time to visit Croatia?
The best time to visit Croatia is during the shoulder seasons of spring (April to June) and fall (September to October) when the weather is pleasant, and crowds are smaller. Summer (July and August) is peak tourist season with hot weather and crowded attractions.
What's the currency in Croatia?
The official currency in Croatia is the Croatian Kuna (HRK). While some places may accept euros, it's advisable to have Kunas for smoother transactions, especially in more rural areas.
Is English widely spoken in Croatia?
Yes, English is widely spoken, especially in tourist areas, hotels, restaurants, and attractions. Many locals, especially the younger generation, have a good command of English.
Can I drink tap water in Croatia?
Yes, tap water is generally safe to drink in Croatia. It meets the EU standards for quality and is safe for consumption. However, bottled water is also readily available.
How is the public transportation system in Croatia?
Croatia has a well-developed public transportation system including buses, ferries, and trains, which can efficiently connect major cities and towns. Buses are the most common mode of transport for travelers.
Is it safe to travel in Croatia?
Croatia is generally a safe destination for travelers. Violent crime is rare, and petty crime like pickpocketing can occur in crowded tourist areas. Use common sense and take standard precautions.
What's the tipping etiquette in Croatia?
Tipping in Croatia is not mandatory but appreciated. In restaurants, it's common to round up the bill or leave a 10% tip if service charge isn't included. For other services, like taxis or guides, rounding up is also a polite gesture.