Discover all things Harry Potter in London, Edinburgh and the Highlands of Scotland with our Harry Potter Itinerary.
Calling all Muggles! Visiting Harry Potter sites in London and Edinburgh is a magical journey that captivates fans from all corners of the globe. The enduring popularity of the Harry Potter franchise has transformed ordinary locations into iconic destinations for enthusiasts. In London, one can push a trolley through the mystical Platform 9¾ at King's Cross Station, explore the breathtaking Warner Bros. Studio Tour with its authentic film sets and props, and wander through Leadenhall Market, the enchanting inspiration for Diagon Alley. In Edinburgh, fans can discover the charm of The Elephant House, where J.K. Rowling penned her masterpiece, and explore Greyfriars Kirkyard, a cemetery that inspired character names. The allure of Harry Potter continues to draw countless visitors seeking to immerse themselves in the enchanting world of wizards and magic.
Harry Potter Itinerary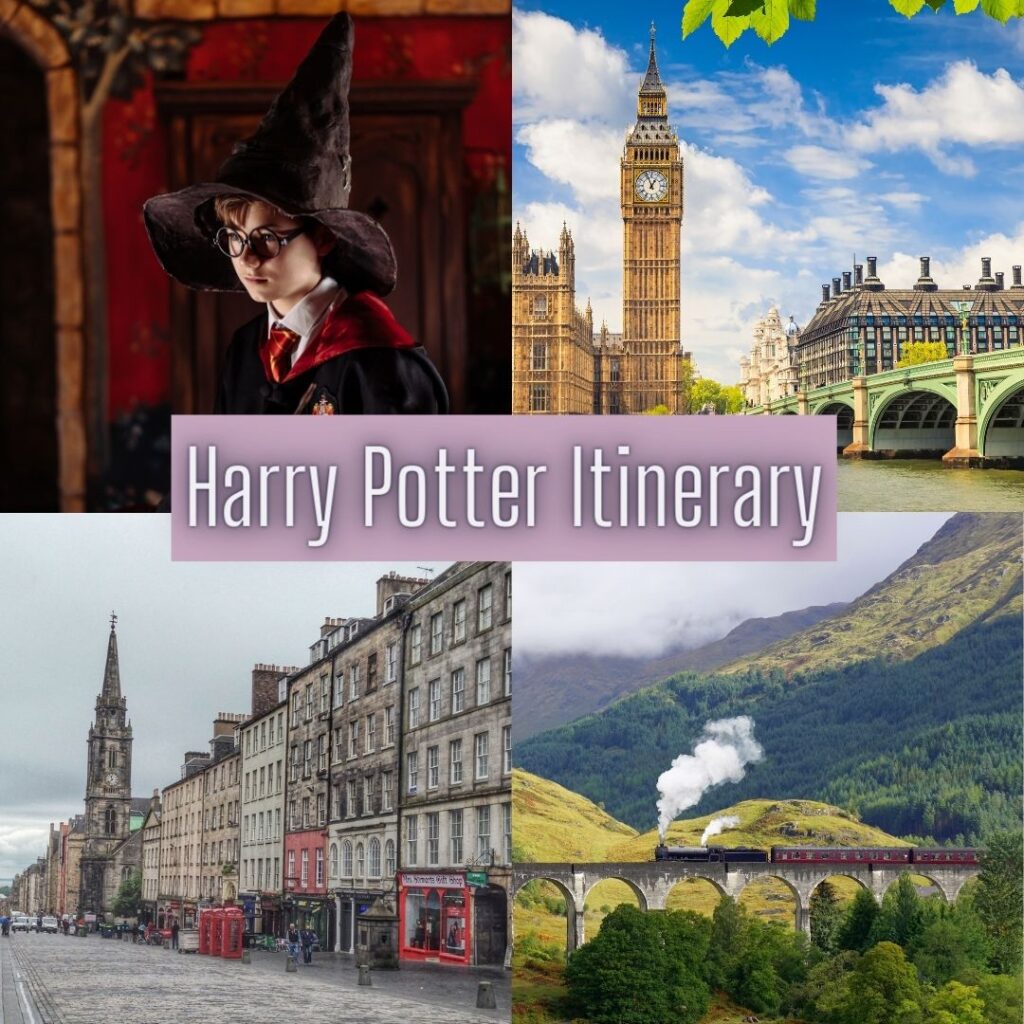 Day 1: Arrival in London
Arrive in London and check into hotel. Tonight we dive right into our itinerary with a London by night bus tour – you will see the city's most famous sites. Dinner is at one of London's famous fish and chip shops.
London hotels can be expensive. Looking for a hotel in London? We recommend these hotels:
If you have extra time in London, we always recommend the Afternoon Tea Bus with a Glass of Prosecco. It's a fun experience!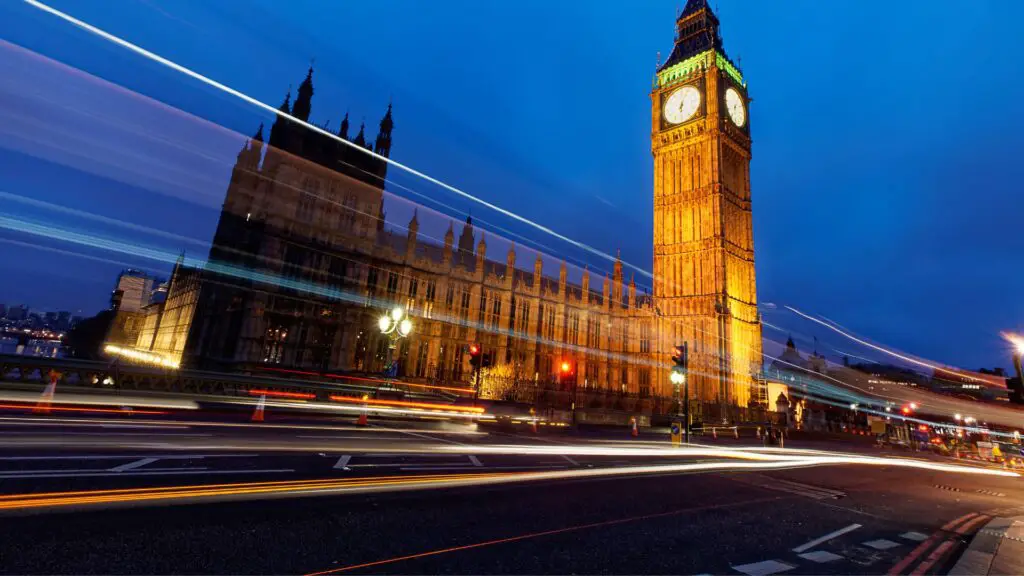 Day 2: Exploring London Harry Potter Style
Today we visit some of the most famous Harry Potter spots in London! The first stop on today's Harry Pottery Itinerary is Leadenhall Market –used as Diagon Alley in the films). Next we visit the filming location for Gringott's Wizarding Bank, Australia House (Australian Embassy). Afterward, we head to King's Cross Station where we see Platform 9 3/4. Then it is on to Big Ben, House of Parliament, Tower Bridge and Millennium Bridge, which was attacked by Death Eaters in The Half-Blood Prince.
Later this afternoon we will take a ride on the London Eye to see London's sites from the sky.
Tonight, we venture to the theater to see Harry Potter and the Cursed Child at the Palace Theater in London's famous West End. This two-part pay is a fantastic addition to the Harry Pottery universe. Afterw the show, we will have a late dinner at "The Cauldron".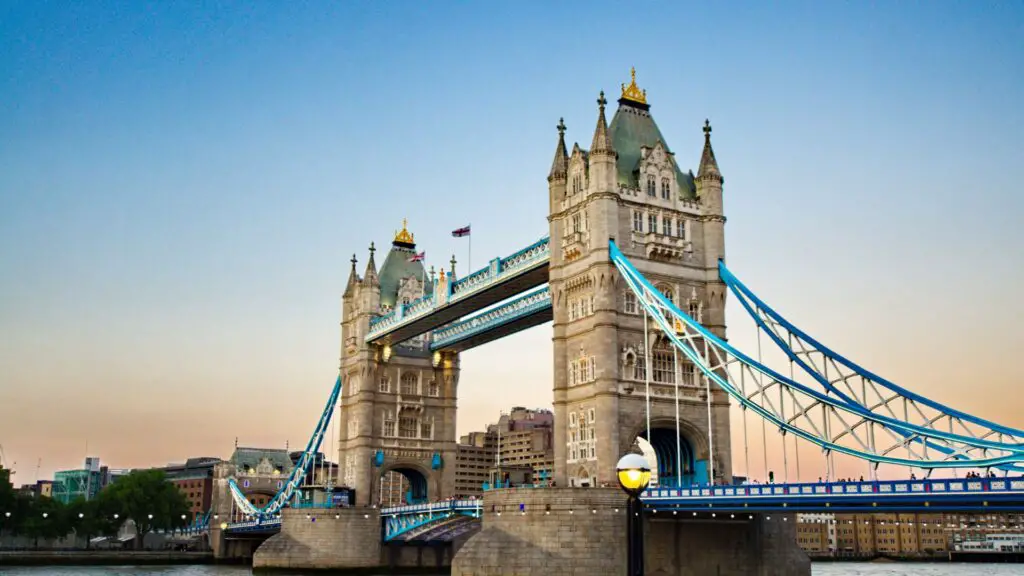 Day 3: The Magic of the Harry Potter Warner Brothers Studio
Continuing on our Harry Potter Itinerary, today we head to the Warner Brothers Studio for the tour – The Making of Harry Potter. You will enjoy previously unheard anecdotes before taking a unique walking tour that takes you behind-the-scenes and showcases an array of beautiful sets, costumes and props. We will stop for lunch at the studios' Food Hall and save time for purchasing souvenirs in the gift shop.
This evening you will have some free time for exploring or relaxing in preparation for our early morning flight tomorrow.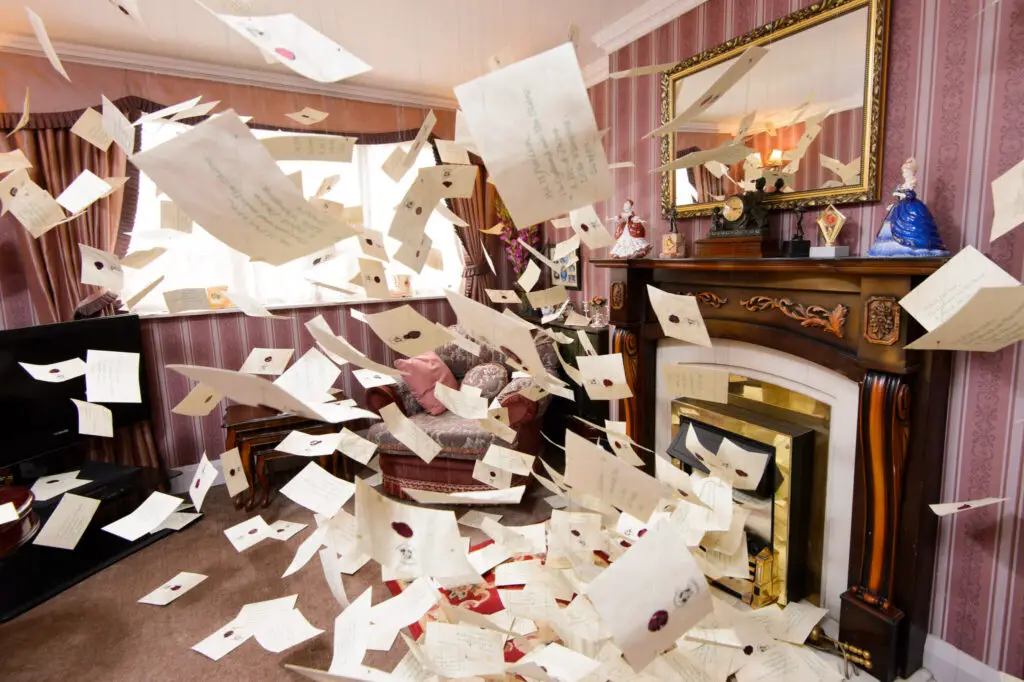 Day 4: Off to Edinburgh
We will take an early morning flight to Edinburgh and hit the ground running on arrival!
Today we visit some of the most iconic Harry Potter sites Edinburgh has to offer starting with George Heriot's School. Most people agree that this school is the inspiration for Hogwarts. Next, we stop at Greyfriars Kirkyard. This graveyard has a tombstone for a man named "Thomas Riddell" the namesake of Rowling's Voldemort. Afterward we go to Spoon. Spoon, previously named Nicolson's Cafe, is where J. K. Rowling wrote the first few chapters of Harry Potter and the Philosopher's Stone.
This afternoon our Harry Potter Itinerary takes us Victoria Street, the inspiration for Diagon Alley. Here we will have a chance to explore some of the shops here including Aha Ha Ha Jokes. Lastly, we will stop at The Elephant House Café for a famous writing spot of J.K. Rowling.
Looking for a hotel in Edinburgh? We recommend: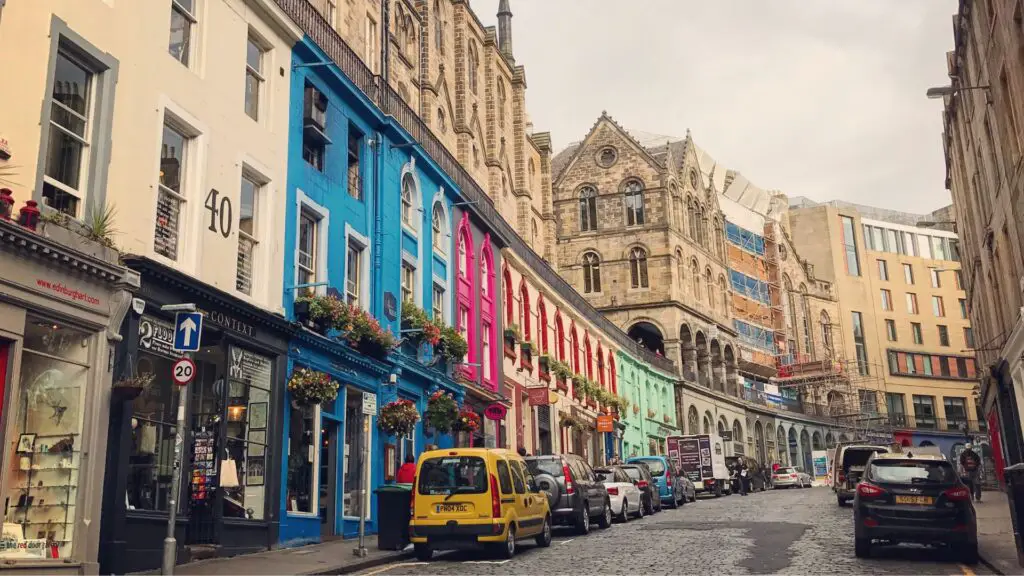 Day 5: Discovering more of Edinburgh and High Tea at the Balmoral Hotel
This morning we will explore The Royal Mile and search for Rowling's golden hand prints on our way to visit Edinburgh Castle and Princes Street Gardens. We will tour the castle and learn about its place in Scottish history. More than 4,000 alleged witches were put to death in Edinburgh. and the castle moat was used to dispose of their bodies.
This afternoon we will have high tea at the Balmoral Hotel – this is where J.K. Rowling spent some time in room 552 writing the last of the Harry Potter books – The Deathly Hallows. She also signed the statue of Hermes, Greek Goddess of Travel, located in the room. This evening we will have dinner in a traditional Scottish pub. This afternoon, we will head over to Museum Context: Magic, Witchcraft & Wizardry to explore the history of magic, witchcraft, and wizardry. The museum offers insights into the real-world influences on the Harry Potter series.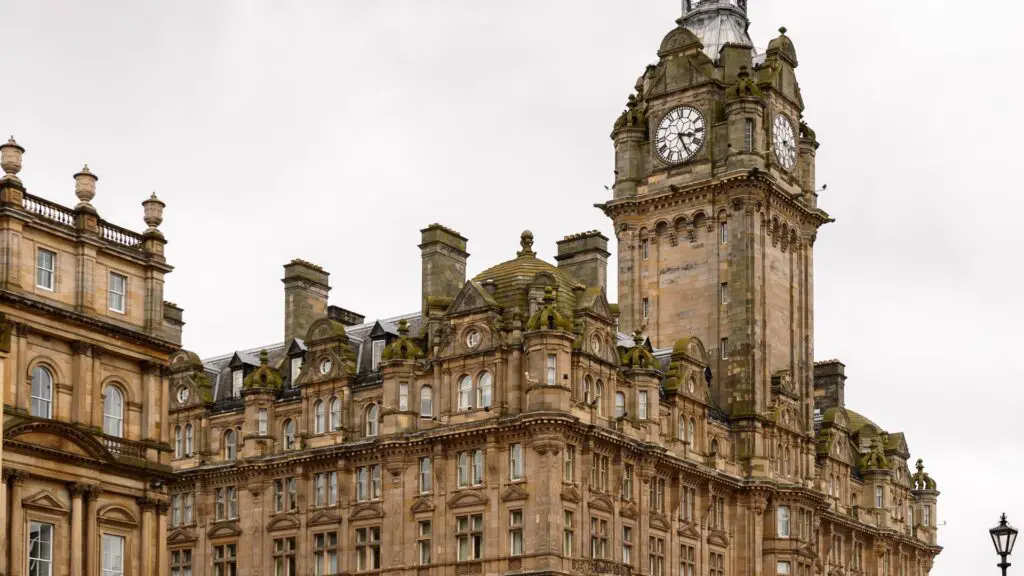 Day 6: The Scottish Border: Alnwick Castle and Broomstick Flying Lessons
Today our Harry Pottery Itinerary will take us on a day trip to the beautiful Alnwick Castle – better known to Harry Potter fans as Hogwarts! Alnwick Castle sits on the boarder of England and Scotland and is the second largest inhabited castle in England. It has been home to the Duke of Northumberland's family, the Percys, for over 700 years. Parts of Alnwick Castle were used for scenes of Hogwarts Castle in the first two Harry Potter films! One of the most notable scenes is where Harry first learns to fly a broomstick in a lesson taught by Madame Hooch. The castle is a site to behold!
This afternoon, you will have a chance to participate in a broomstick flying lesson on the castle grounds!
We will return to Edinburgh this evening.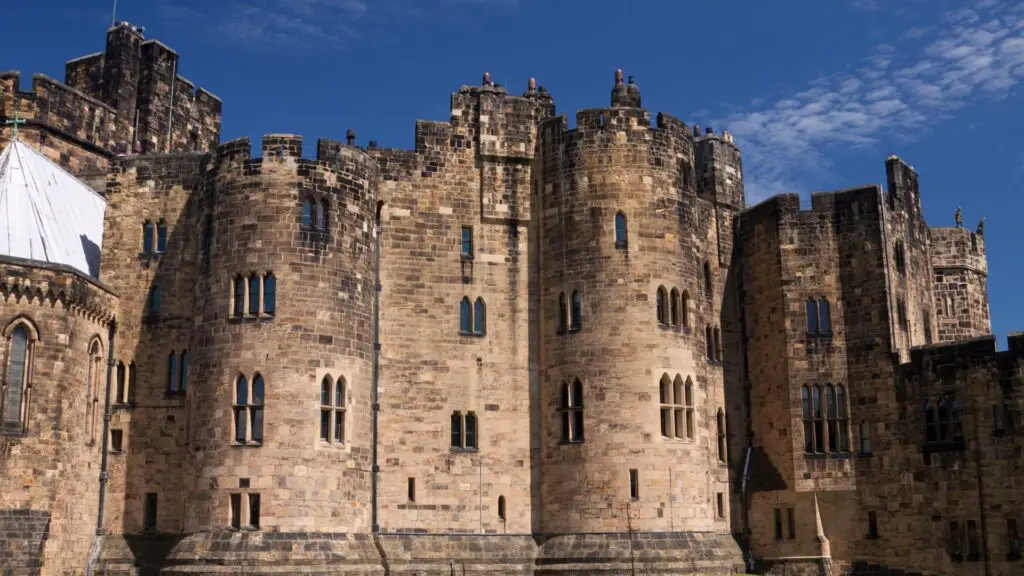 Day 7: Riding the Hogwarts Express and seeing the Highlands
Today you will have a chance to take a ride on the Hogwarts Express – a.k.a. the Jacobite steam train. We will venture out for a day excursion to the Scottish Highlands – stopping at a scenic village on the way to hop aboard the Jacobite Steam train. We will travel along the Glenfinnan Viaduct – made famous in the films. You will have a chance to see Glencoe scenery (also featured in the movies) before our return trip to Edinburgh.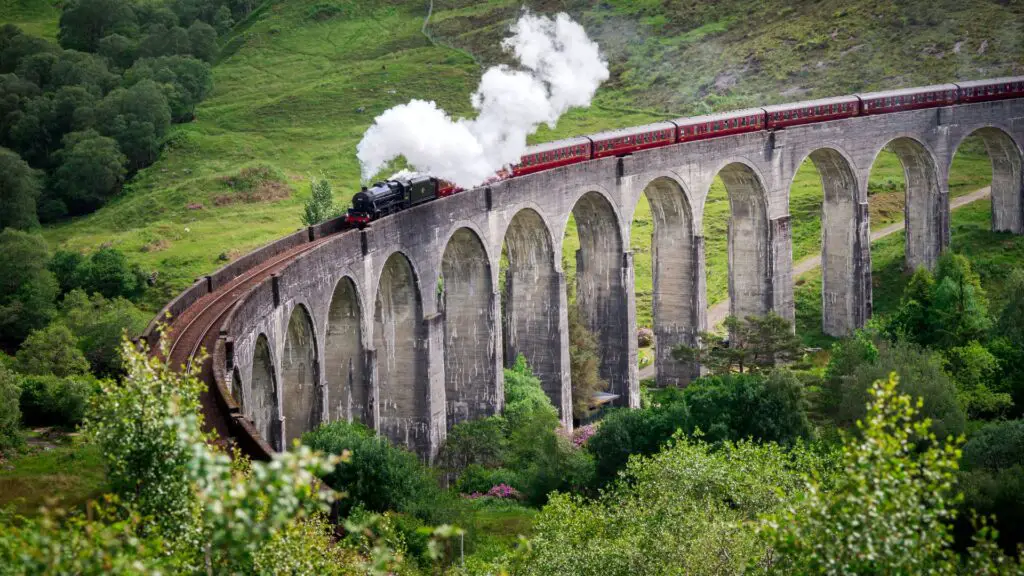 Day 8: Departure Day
Unfortunately, all good things must come to an end and so must our Harry Potter Itinerary. We depart for home today a muggle no more, taking away all of the magic of Harry Potter from this incredible adventure!
FAQ for Harry Potter Trips to London and Edinburgh
How can I get to Platform 9¾ at King's Cross Station in London?
To reach Platform 9¾, go to King's Cross Station and find the Harry Potter shop near the main concourse. There, you can take a photo pushing a luggage trolley through the wall with a Platform 9¾ sign.
Is it necessary to book tickets in advance for the Warner Bros. Studio Tour in London?
Yes, it's highly recommended to book your tickets for the Warner Bros. Studio Tour in advance. This tour is extremely popular, and tickets often sell out quickly, especially during peak tourist seasons.
Can I buy Harry Potter merchandise at the Warner Bros. Studio Tour in London?
Yes, the Warner Bros. Studio Tour has a gift shop where you can purchase a wide range of Harry Potter merchandise, including wands, clothing, and collectibles.
Are there guided Harry Potter tours available in Edinburgh?
Yes, you can find guided Harry Potter tours in Edinburgh that take you to various Harry Potter-related locations in the city. These tours provide interesting insights and trivia about J.K. Rowling's connection to Edinburgh.
Are there any Harry Potter-themed events or exhibitions in London or Edinburgh throughout the year?
Yes, both London and Edinburgh occasionally host Harry Potter-themed events, exhibitions, and conventions. Check official Harry Potter websites, event listings, and local news for updates on upcoming events.
Is there a dress code or costume policy for visiting Harry Potter sites in London and Edinburgh?
There's typically no specific dress code, but many fans choose to wear Harry Potter-themed clothing or costumes when visiting these sites. It adds to the fun, but it's not required.
Can I take photos at Harry Potter sites in London and Edinburgh?
Yes, photography is generally allowed at most Harry Potter sites in London and Edinburgh, but be respectful of any specific rules or restrictions posted at each location.